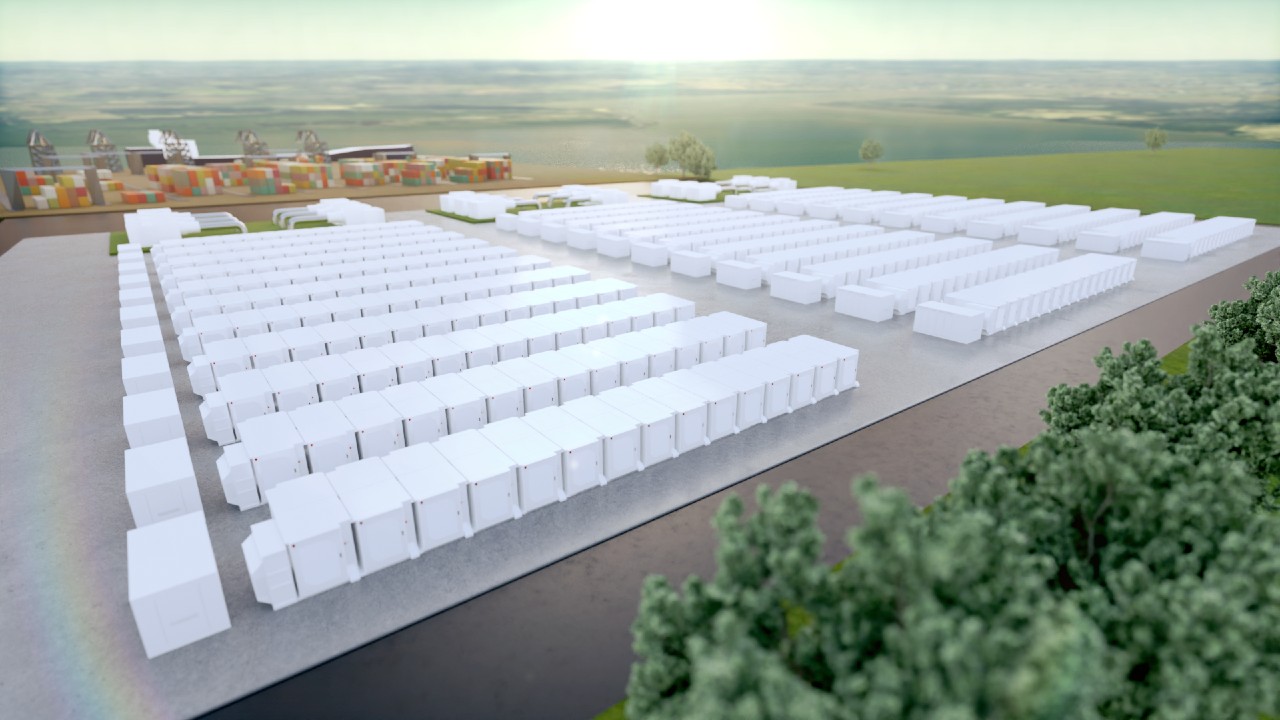 InterGen has gained planning consent for the UK's largest battery storage project, which will be built at DP Word London Gateway on the Thames Estuary in Essex.
The £200 million lithium-ion project will add at least 320MW/640MWh of capacity, with the possibility of further expanding to 1.3GWh. This would put it at ten times the size of the largest battery operation currently in the UK according to the company.
Fluence is providing the technology for the site, having worked in partnership with InterGen for the past two years following a competitive tender process. The companies initially signed an exclusivity agreement for another project at Spalding, which was since been extended to the Gateway project.
With the share of renewables continuing to grow, the need to balance the grid through the use of technologies such as storage is continuing to grow alongside it. As such, InterGen's battery – which is set to be used to support and stabilise existing electricity supplies – will represent a major piece of the system architecture.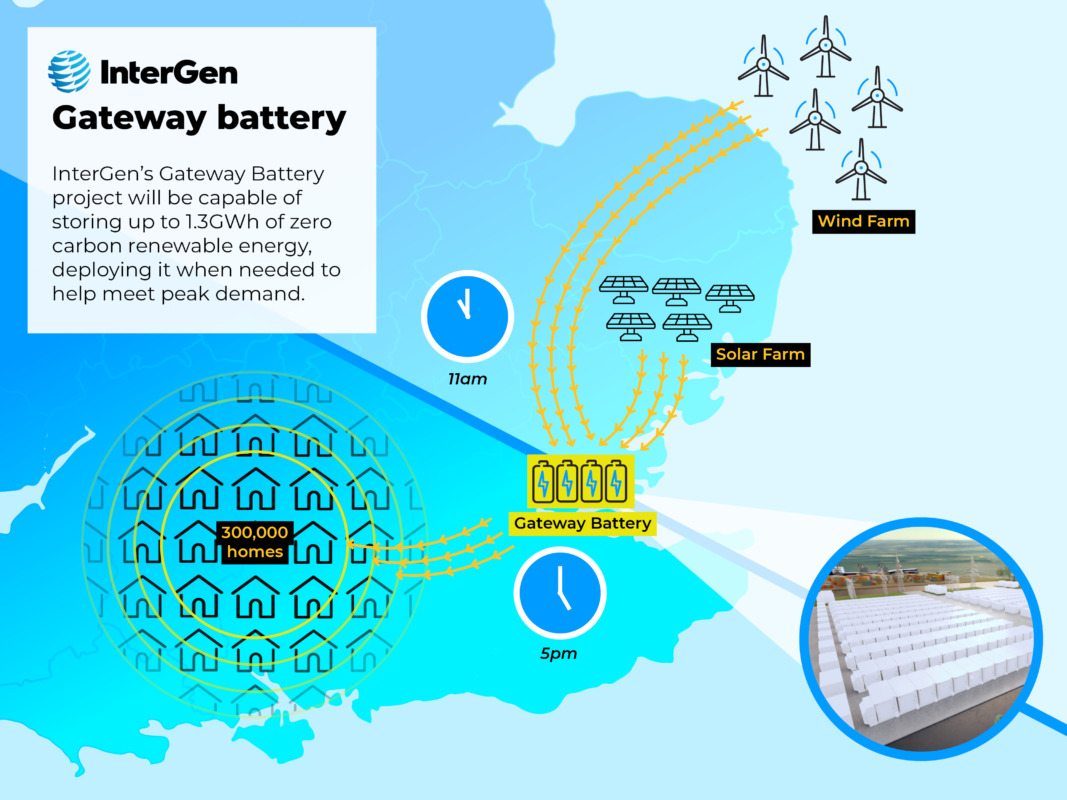 InterGen CEO Jim Lightfoot said the company was "delighted" to be granted consent for the Gateway project by the Department for Business, Energy and Industrial Strategy.
"Our mission is to deliver the flexible electricity solutions that everyone relies on in a low carbon world, and this project is a major statement of intent.
"We are excited to be entering a new phase in our growth as an organisation, and will continue to explore opportunities to develop projects which can support the energy transition."
Construction is expected to get under way in 2022, and the battery to become operational in 2024.
Additionally, InterGen is looking to develop another large scale battery project at its site in Spalding, Lincolnshire. This would be a 175MW/350MWh site, and planning permission is already in place.
The Edinburgh-headquartered independent energy generator currently supplies around 5% of the UK's generating capacity, with natural gas sites in Coryton in Essex (800MW), Spalding in Lincolnshire (1,250MW) and Rocksavage in Cheshire (810MW).