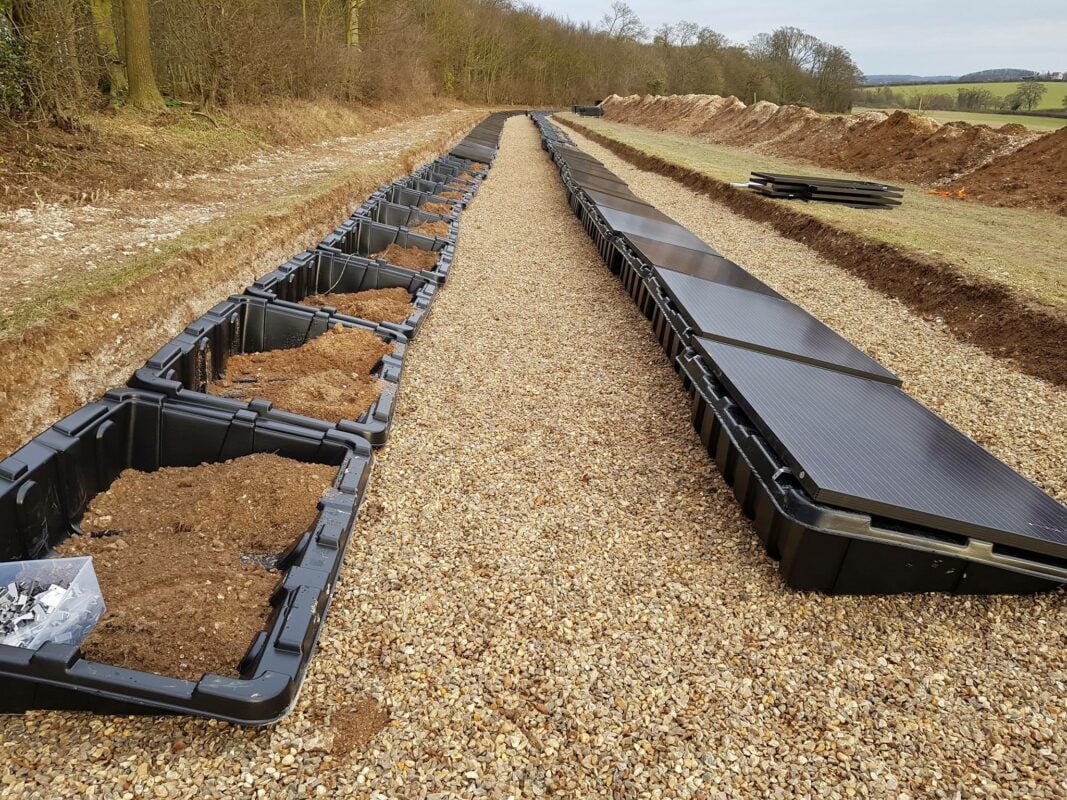 A 50kW 'ground-integrated photovoltaic' (GIPV) residential solar system has been installed in Burnham Market, Norfolk.
The system sits in a trench in the land, making it invisible until around 7 metres away. It's being lauded as the largest residential system in the UK and is expected to generate 50,000kWh a year. The project was led by local business The Solar Shed and took 19 months to complete from initial planning to the switch on in February.
Due to the "invisible" nature of the system, the natural landscape of a property can be preserved. Kevin Holland, managing director of The Solar Shed, says this makes it ideal for "organisations and trusts that had previously dismissed solar due to the sensitive nature of the site."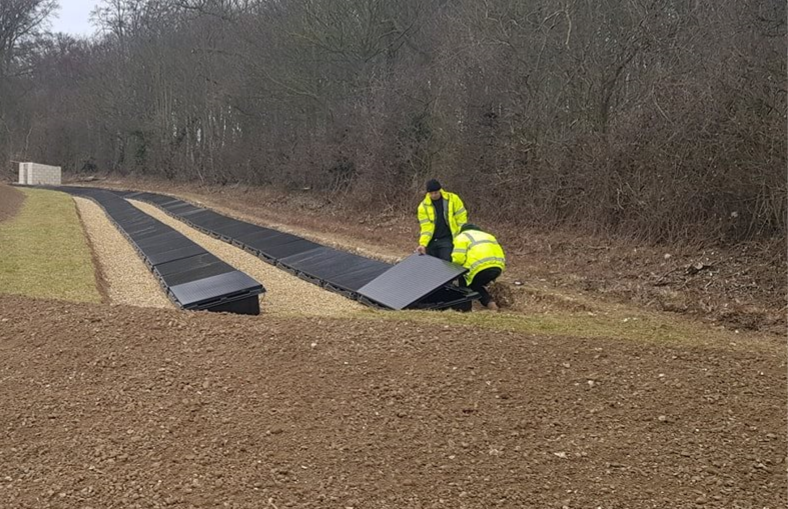 The array spans 150 metres and curves to the west to allow for maximum generation throughout the day. To avoid the panels being obscured by leaves, the furthest point of where the leaves fall naturally was measured and trees cut back between twenty and thirty metres. Material from the trench was also used to weigh down the mounts and help obscure the system from view.
Holland says that the project has led to a "fairly significant moment" for his businesses.
"We've come up with a way of basically creating invisible solar systems," he said, adding that he hoped more people who thought "it can't be done, it's impossible" realise that solar can be an option.