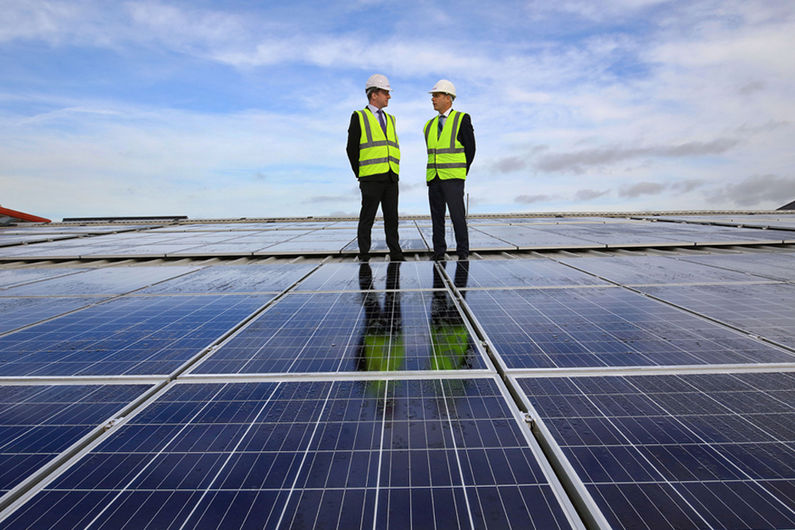 One of Ireland's largest grocery retailers is to roll out 4MW of solar on 30 of its stores over the next two years as part of plans to reduce energy consumption across its estate by 20%.
SuperValu will install the panels as part of an investment of over €3 million (~£2.6 million) to power its stores, and electric vehicle charge points at some selected locations, with renewable generation. This is expected to offset some 60,000 kg of CO² annually per store.
SuperValu Fermoy in County Cork is the first SuperValu store in the country to install solar PV panels as part of the sustainability initiative, following two installs at the Baltinglass and Portlaoise stores in recent years.
Speaking at the launch of the plan at Fermoy, sustainability manager Daniel Murphy said: "I am delighted to announce the launch of SuperValu's plan to introduce solar panels to 30 stores. It will greatly reduce energy consumption across the store network and means that SuperValu retailers serve their communities in a more sustainable manner."
The first project, which received funding from the Sustainable Energy Authority of Ireland (SEAI) Better Energy Communities grant scheme, was described by SuperValu director and store owner Michael Riordan as helping to fulfil the company's responsibility to its customers.
"I am delighted to install solar panels to SuperValu Fermoy. It will greatly reduce the store's energy consumption, but more importantly, it will help to make Fermoy a great place for future generations to work and live," he said.
Ireland's commercial and industrial sites are seeing rising activity in solar and EV charger deployment as the nascent market begins to develop. Lidl Ireland recently announced that it would install EV chargers at 20 stores, while the recent launch of the country's first micro-generation support scheme is drawing attention from a number of installers, many from the UK looking for new business.