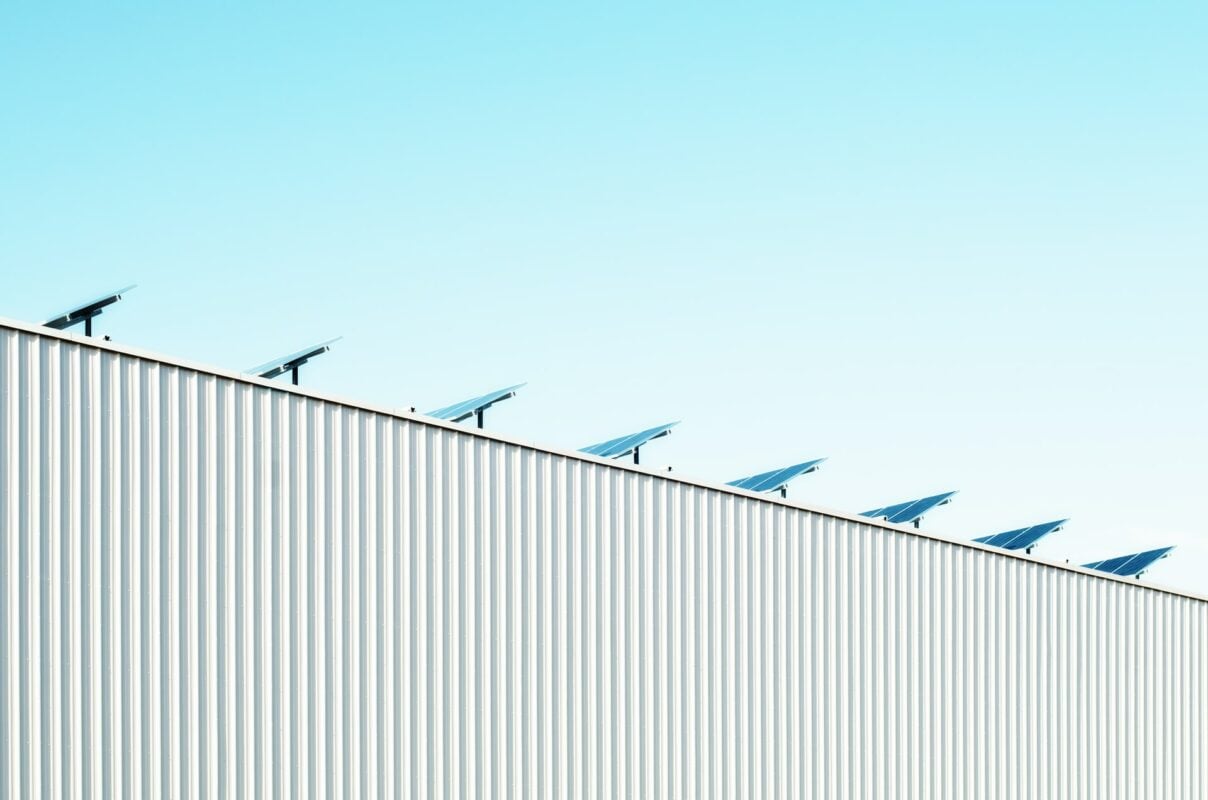 "It is going to become socially unacceptable for businesses to not to have solar on their roofs in the short to medium-term," said Shaun Beattie, sales director of BeBa Energy, at the UK Solar Summit.
With the growing need to scale the solar industry to attain UK net zero targets, Beattie believes that it will become "socially unacceptable" for businesses to not have solar panels on their rooftops in a bid to drive down carbon emissions.
"Much like the times where you had a drinks trolley and people smoking in their office when it became socially unacceptable – there will become a time where if you are a user of electricity and don't have solar of your roof, it is unacceptable," said Beattie.
The assertion follows the United Kingdom Warehousing Association (UKWA) this week emphasising the need to scale solar generation capacity on warehouse roofs in order to tackle the ongoing energy crisis. The organisation stated that unused roofs on warehouses total 18,500 acres of land meaning the UK is missing out on 15GW of solar energy.
As referred to by Beattie, there is a necessary requirement for all energy users to utilise solar in a bid to drive down carbon emissions and reach the targeted levels of solar generation need for net zero.
As highlighted by Beattie, energy users across all levels are having to look to green their supply in an effort to reach net zero. Many businesses are turning to solar to drive down emissions, with more and more businesses enquiring to install solar at their sites.
"Enquiries have been drastically increasing since 2019 with, on average, 82 solar enquiries from March 2022 and August 2022 – it has gone through the roof," Beattie said.
This echoes findings from C&I renewable technology provider Shawton Energy in August, when the company stated it have seen solar power enquiries rise ten-fold. This was, primarily due to the energy crisis plaguing the UK and much of the globe.
Beattie – along with many presenters at the event, run by Solar Power Portal's publisher Solar Media – also referenced the energy crisis as being a key driver of the solar industry.
"Particularly in the agricultural sector, companies are looking to start up diesel generators as opposed to buying energy form the grid at a high price. This is a very short-term solution for companies during the energy crisis," said Beattie.
The energy crisis has categorised the development of solar into two main drivers Beattie continued: environmental and economical.
"Both the actual and potential energy crisis are driving factors for the solar industry interest. We always ask businesses where they are placing the importance of solar, is it environmental or economic? The vast majority of businesses still are for the economic benefits of installing solar rather necessarily the environmental benefits," said Beattie.
From an environmental perspective, solar will be a much-needed generation technology in order to achieve net zero. According to a Solar Energy UK report, the UK solar industry needs to treble in size to align with Climate Change Committee recommendations, hitting 40GW of installed capacity by 2030.
Tickets are still available for the second day of the UK Solar Summit tomorrow (15 September), to find out more and buy tickets, see here.