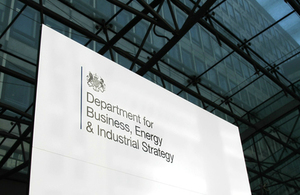 The Labour Party has once again scrutinised the Conservative Party's track record on renewables policy amidst a broader push on energy issues.
Shadow business secretary Rebecca Long Bailey visited a wind turbine manufacturer in Widnes over the weekend as part of a newly-branded push to bring energy jobs and investment back to Britain.
Long Bailey, who has been a vocal critic of the government's energy policy during her time on Labour's front bench, used the platform to criticise an array of energy policies which the Labour Party contest have undermined Britain's domestic industry.
Cuts to solar support frameworks, which the party said were responsible for as many as 12,000 lost jobs, were amongst the policy moves criticised by Labour, as well as the scrapping of the Zero Carbon Homes policy and a decision to effectively suspend all new renewables supports until 2025.
Long Bailey said the Conservatives had "not given our energy industry the support it needs", resulting in an "expensive and polluting" energy system that is "reaching its sell by date".
"At every turn, the government has undermined the energy industry and our green economy, scrapping big renewable projects, and the innovative expertise and jobs that come with them," she said.
Long Bailey also provided a hint at Labour's energy policy intentions which would centre around a renationalisation programme which would deliver more significant amounts of renewable energy.
Labour also said it would ramp up investment in infrastructure and new green technologies across each region.
"Labour will build an energy system that actually delivers for businesses, workers and our environment, creating secure and high-skilled jobs, while at the same time ensuring that 60 per cent of our energy comes from zero-carbon or renewable sources by 2030," Long Bailey said.