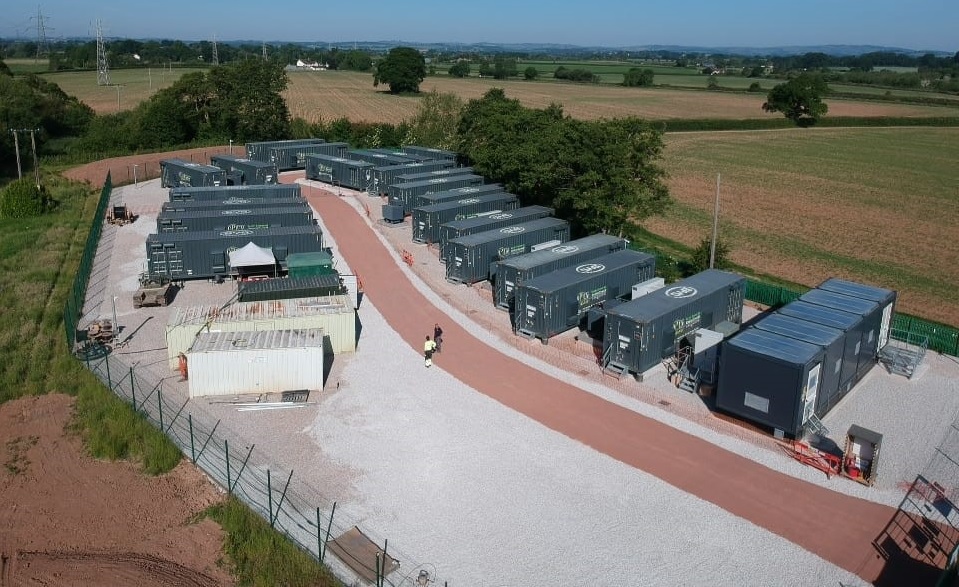 The largest council-owned energy storage site in the UK has been energised and is now operational .
South Somerset District Council's 25MW storage site near Taunton is now providing grid balancing services to National Grid.
The c.£9.8 million project was originally announced in 2018; the site was purchased in May 2019 and developed over the last year. While the full site is now operational, it was announced in October that it will be further expanded to a capacity of 30MW by August.
Sarah Dyke, the council's portfolio holder for the environment, said she was "extraordinarity proud" that they had been able to deliver the "landmark" project.
"The final testing phases for acceptance into the UK-distributed generation energy supply system have been particularly challenging due to the COVID-19 restrictions although, of course, we recognise their necessity to ensure the safety of workers.
"My thanks go to all of our business partners that have found ways of working on site through robust risk assessments to complete this project. Our council has recognised that there is a climate emergency and investing in green energy sites like this really makes a powerful statement about our commitment to making a significant reduction in our carbon emissions by 2030."
It was originally set to be completed by the end of March, but given the nationwide COVID-19 lockdown, work was put on hold.
The council partnered with Opium Power, working with Kiwi Power, Western Power Distribution, BYD, National Grid and BSR Group amongst others for the project. The battery units themselves were provided by BYD Europe BV.
Opium Power worked as the project manager, and the company's director David Owen said the partnership had "worked extremely well".
"We hope that this battery system is the first of several very exciting ventures that our joint venture company will be progressing to deliver great value and profit to South Somerset.
"The UK has already accepted that we must adapt our electricity generation system to be Carbon Zero compliant by the use of renewables, and indeed the government has legislated for it. Grid scale battery energy storage systems are the essential required component to stabilise the unstable and unpredictable power produced by solar and wind renewable power generation."
Councils are increasingly looking to renewables and storage to help them progress towards net zero. Cambridgeshire County Council took the first step in its 2.7MW landfill solar-plus-storage project in April, applying for planning permission.