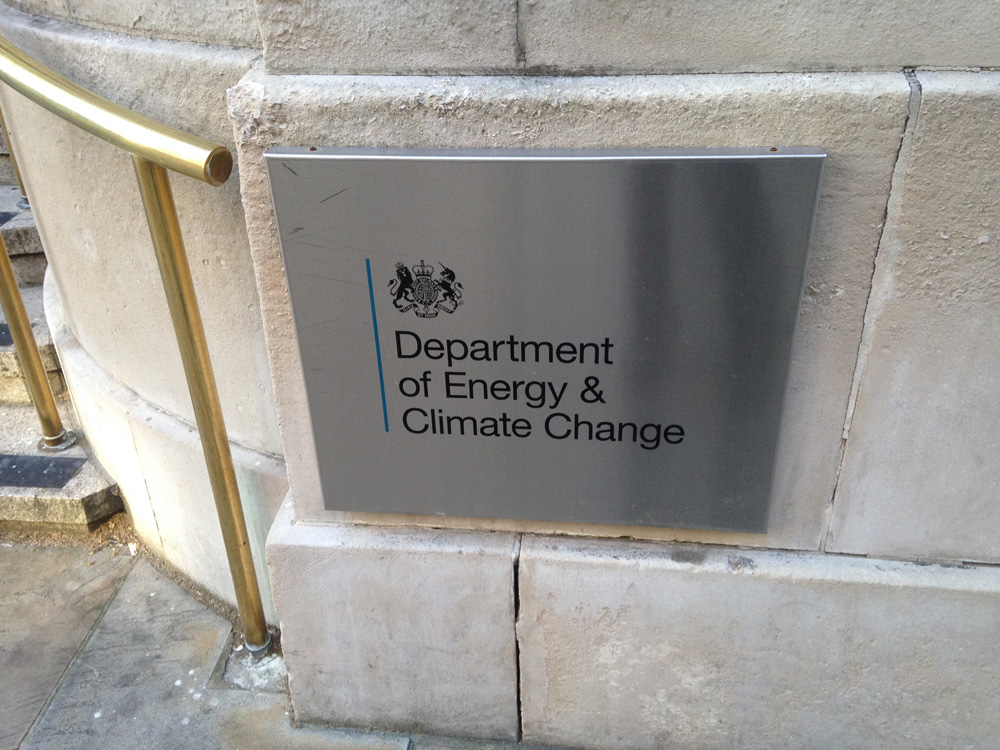 Fresh rumours of the Department for Energy and Climate Change (DECC) being folded into the Department for Business, Innovation and Skills (BIS) have emerged, with energy minister Andrea Leadsom doing nothing to dispel them during this morning's House of Commons session.
Reports emerged this morning of DECC being abolished and its responsibilities being taken up by the business department in the wake of Teresa May's ascension to Prime Minister.
Former energy secretary has already left DECC after being promoted to home secretary and standing in her place at this morning's DECC orals, Leadsom fielded questions from the house on the future of the department.
When asked by David Hanson MP if DECC was to be abolished, the former leadership contender replied: "You'll have to wait and see."
This was followed by a question from Labour's Jonathan Reynolds who asked if the scrapping of DECC would be taken as a sign that the new government's attaches less significance to the issues dealt with by the department.
Leadsom replied: "The assumption that you need to have a department for something in order to meet its objectives is just not one that I would agree with."
Solar Power Portal was unable to contact DECC while a spokesperson for BIS said: "It is not an announcement that is official."
Rumours of DECC's dismissal from the government's list of departments have been circulating for some time, with Conservative MP Peter Bone – a long standing critic of DECC – asking Amber Rudd in September 2015 to comment on "rumours emerging from number 10 [Downing Street]" that the department could be merged with the BIS.
Rudd avoided providing an answer, asserting that DECC is an "incredibly important department that delivers secure, affordable energy".