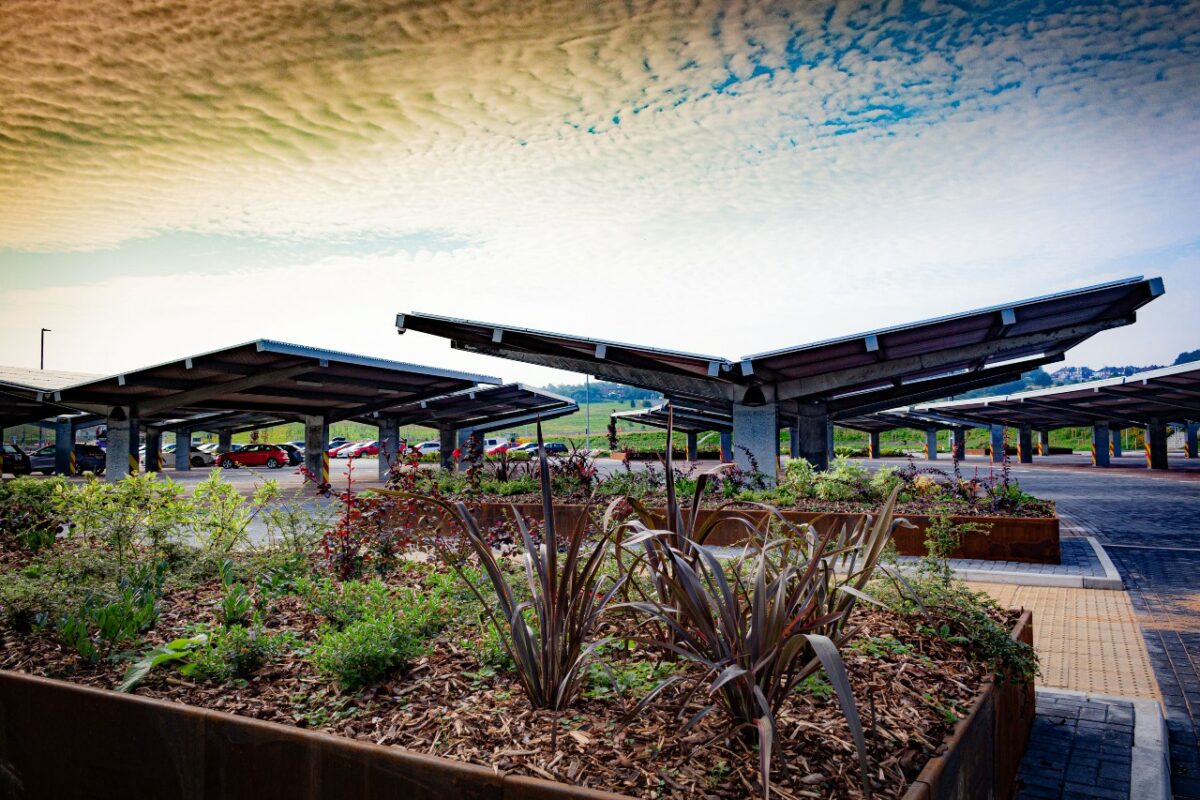 The UK's first solar-power Park and Ride has opened in Leeds according to West Yorkshire Combined Authority, with a capacity of 1.136MWp.
Subcontractor Evo Energy installed the solar panels, which together with a battery storage system will power the entire site. The installation is made up of 2,840 Sunpower 400Wp modules, and has an estimated generation of 851.7MWh/year.
This includes providing power for 26 electric vehicle charging points. Overall, the site in Stourton on the southern approach to the city has 1,200 vehicles spaces as well as secure cycle storage.
The £38.5 million public transport project will be served by zero-emission electric buses, which will take people into the heart of Leeds every ten minutes down dedicated bus lanes.
"Being able to launch the UK's first solar-powered park and ride is a massive achievement for Leeds and a major boost to both the local environment, economy, and the city's public transport infrastructure," said Tracy Brabin, mayor of West Yorkshire.
"This is step forward in tackling the climate emergency and our wider aim of transforming the Leeds City Region into a net zero carbon economy by 2038."
Other cities are looking at the potential of solar and storage at Park and Ride sites, including Cambridgeshire. In 2017, Cambridgeshire County Council received planning permission for a 948kW system at the St Ives' Park & Ride.
The project took a step forwards in July 2021, with a £2 million grant towards its construction offered by the Ministry for Housing, Communities and Local Government. This covers about half of the cost of the project, and means that work to mobilise for construction can start with work onsite expected to start in January 2022.
The council also announced a second such system, a 2.5MW solar carport with battery storage at the Babraham Park and Ride in Great Shelford Parish.
Carports are proving a popular choice with councils, with the City of York Council building a 400kW solar carport and both Oxford City Council and Northumberland County Council also installing systems.