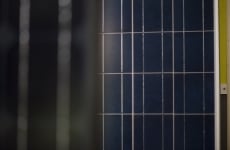 Energy engineering group LHW Partnership is to begin offering management modelling services for renewable generators and energy storage technologies later this month.
The service will target end users as well as the supply chain, allowing them to gauge the feasibility of installing a system.
The software takes into account satellite or ground-based meteorological data, historic half-hourly consumption information and DNO export constraint allowances to pull together the economics of such an installation.
Other variables, particularly domestic weekday and weekend differences in demand, seasonality and geographical location, are also taken into account.
Additional technologies can then be applied, including various battery storage options, immersion heaters and energy efficiency improvements such as LED lighting.
Figures compiled by LHW then allow the firm to recommend specific capacities of installation – both in generation and storage – to maximise self-consumption and the overall viability of the system.
The service has already been used to help model installations at London Southend Airport and Anglian Water facilities and speaking to Solar Power Portal, James Hoare, partner at LHW Partnership, said that the financial viability of energy storage applications was particularly sensitive.
"With demand profiles in many cased decreasing with the adoption of emerging energy efficiency technology like LED lighting, it is important for investors, clients and installers that the generation/demand/storage model is correct and future proofed," he added.