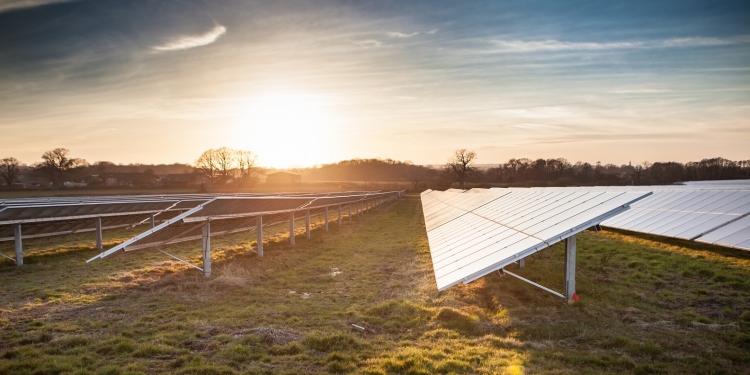 Lightsource BP has got planning permission for a new 50MW solar farm near Castle Eden in Durham.
The site, which is called the Hulam Solar Farm, will cover 180 acres and utilise bifacial solar panels to maximise efficiency.
These were chosen after extensive field trials to discover the best way to gain higher returns from solar through technological innovation according to the company. Other initiatives included tracker axis panel mounting and storage solutions.
Hulam marks a first for the company, which had to overcome engineering challenges to connect to Northern Powergrid's 66kV network. This created a complexity that Lightsource BP hasn't faced before, it said.
Lightsource BP continued to explain that the power generated at the site will be supplied to a business through a corporate power purchase agreement (PPAs).
Conor McGuigan, director of Business Development for Europe at Lightsource BP, said they were very pleased the site had received planning approval.
"This project, and others like it, are an important part of the UK's transition to a low-carbon future and offers an opportunity for businesses to secure predictably priced renewable electricity long term. Receiving approval for this site is a strong step towards meeting the global rise in energy demand efficiently and more sustainably."
Hulam's approval follows an information event run by Lightsource BP, within which the company said the proposals were positively received, with 24 letters of support sent in.
The site will benefit from a bespoke Biodiversity Management Plan, which has been submitted to the local council. It includes pledges to support the local wildlife through substantial landscape planting and seeding plans that focus on native species, as well as bat and bird boxes around the site boundaries.
Lightsource BP now has 300MW of solar projects with planning permission in the UK, and a development pipeline of around a gigawatt. In an interview with Solar Power Portal at the end of last year, it heralded the return of large-scale solar build-out in the UK, revealing it is pursuing a 1GW project pipeline in its home market.
This followed a number of large projects in 2019, including a 9.9MW solar farm in Swansea and a 17MW solar farm in Rugby.