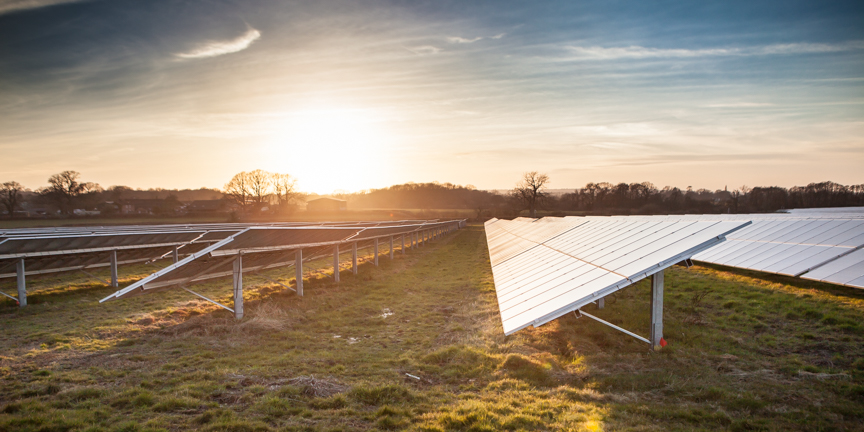 Lightsource BP has heralded the return of large-scale solar build-out in the UK, revealing it is pursuing a 1GW project pipeline in its home market.
Speaking to Solar Power Portal, the solar stalwart – which last week announced the sale of another 7% stake to O&G major BP – said that it had amassed a significant pipeline of projects in the UK as post-subsidy economics swung in the industry's favour.
"I think the UK is coming back. I think the difference is that you don't have the same economics that you used to have," Kareen Boutonnat, COO at Lightsource BP, said.
The company was amongst the most prolific developers of utility-scale solar PV during the subsidy-backed years of the Renewables Obligation, but subsequently turned its attentions to the private wire and power purchase agreement markets after subsidies were abruptly withdrawn.
Last year Lightsource BP sealed a deal to develop 100MW of solar under a PPA with brewer AB InBev, and numerous other, similarly financed projects are now on the cards.
Boutonnat said that Lightsource BP's approach to new solar developments in the UK would also bear the same hallmarks as its historic approach; it will go after greenfield sites and do everything in-house. This is to reduce having "multiple mouths to feed", she said, speaking of how under subsidies many other parties were involved in bringing a solar project through from planning to operation.
Without subsidy-backed revenue streams, margins are tighter and Lightsource BP has sought to trim unnecessary costs to bring new projects to fruition.
Nick Boyle, chief executive at Lightsource BP, added that the firm's UK-based pipeline was now "significantly better" than it was a year ago, with the firm's home market playing a central role in its European ambitions.
Of a 12GW+ pipeline of global solar projects, those within Europe account for roughly 2.7GW.
The advent of subsidy-free solar economics in the UK has been a hot topic of discussion in recent months as a growing number of developers have returned to build-out cycles earlier than previously expected.
This, Boutonnat says, is down to the "efficiencies" within the UK solar market, something that previous subsidy regimes have helped foster.
"I'm still amazed to look at the cost that we have here compared to the cost that you find in other jurisdictions like the US and Australia that haven't gone through that rationalisation at all," she adds.
Boyle says that what the subsidy has created its essentially a "boring, but predictable" market, where returns of between 5-10% are feasible. "And so from our perspective, I think the UK works," he says.
Subsidy-free solar economics in the UK will be the subject of discussion at Solar Media's Solar Finance and Investment: Europe conference, held at London's Victoria Park Plaza on 5 – 6 February 2020. For more details on the event, including how to attend, click here.