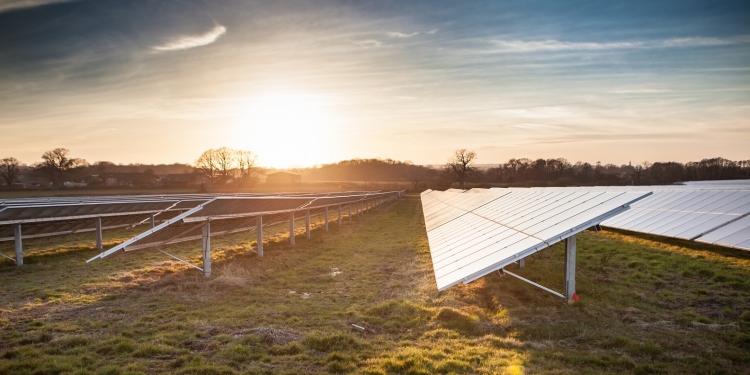 Lightsource BP is proposing to develop a 9.9MW solar farm in Swansea, building on plans for a 20MW project at the same site.
The proposal is an extension of the 20MW farm, which has already received planning permission and is located on land at Bryn Henllys Open Cast Mine. The site was originally to be developed by Juwi Renewable Energy but has since been picked up by Lightsource BP.
The proposed layout has been designed to allow for continued grazing of livestock beneath the rows of panels. Wide grassy avenues will be left between the rows to reduce shading and optimise sunlight each row receives. Around 70% of the solar farm will be left as open grassland.
A bespoke Biodiversity Management Plan will be developed as part of the planning application, including plans to plant new trees and hedgerows and sow botanically diverse grassland seeds.
A community information event is to be held on 1 August to discuss the planning proposal and gather feedback from the local community.
Conor McGuigan, director of business development for Europe at Lightsource BP, said: "Solar energy is not only clean and renewable, but it also generates locally-produced electricity. This makes solar an important part of meeting the global rise in energy demand efficiently and more sustainably.
"We want to ensure that local communities in and around the proposed location have all the information they need about this project," he added.