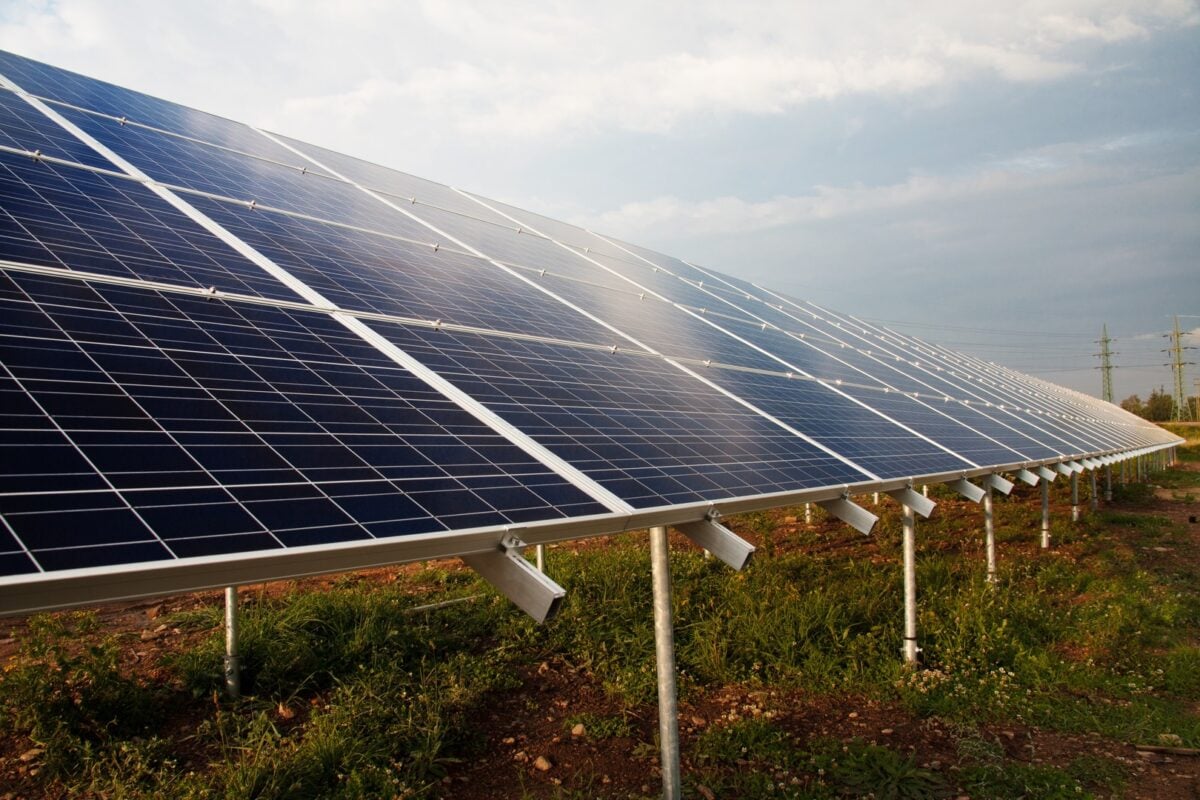 Global renewable energy company Low Carbon has increased its solar PV construction facility by £310 million with aims to develop an additional 448MW of solar PV projects in the UK and the Netherlands.
In doing so, the total amount of debt funding raised by Low Carbon has now reached £540 million. The firm stated this now makes it one of the largest Gross Asset Value (GAV) based construction debt facilities in the private sector.
The funding has been provided by Tier one international banks ABN AMRO, ING, the Commonwealth Bank of Australia and Intesa Sanpaolo (IMI CIB Division).
Low Carbon aims to create 20GW of new renewable energy capacity by 2030 with solar expected to make up a large part of the company's ambitions. In the UK and Europe, Low Carbon has a solar PV pipeline of around 1GW under construction with this new finance facility combining with one previously announced last year.
Low Carbon confirmed the £230 million financing facility had closed in August 2022 with the support of NatWest Lloyds Bank and AIB. It also declared it was to develop over 75MW of solar via the finance facility.
"We are delighted to have four leading international banks join our efforts to accelerate the deployment of renewable energy infrastructure at scale," said founder and chief executive of Low Carbon, Roy Bedlow.
"The UK and the Netherlands represent key investment markets for Low Carbon, and deploying nearly 1GW of solar PV capacity will play a significant role in helping us to deliver our strategic goal of creating 20GW of new renewable energy capacity by 2030."
As highlighted by Bedlow, the UK is a crucial market for the company's solar aspirations and this has resulted in many new projects being developed. Solar Power Portal reported that Low Carbon was set to become the latest company to develop a Nationally Significant Infrastructure Project (NSIP) with solar at its core, in late March 2023.
The NSIP Beacon Fen Energy Park project, which is to be based in Lincolnshire, will incorporate solar and battery energy storage into a 600MW energy park in North Kesteven. This would include the construction of infrastructure in order to export electricity from the park to the national grid. This would be provided via an existing grid connection at Bicker Fen.
At the time, James Hartley-Bond, director at Low Carbon, commented: "The UK government has made clear its plans for the country to reach net zero by 2050. Its aim is to increase the nation's solar capacity fivefold by 2035. If given permission, Beacon Fen Energy Park will be a significant step forward towards reaching this vital goal and securing sustainable energy for the country."
Solar Power Portal's publisher Solar Media will host the Renewable Energy Revenues Summit on 6-7 June 2023 in London. The event will explore PPA structuring, revenue risk management strategies, renewable energy certificates, and much more. For more information, go to the website.