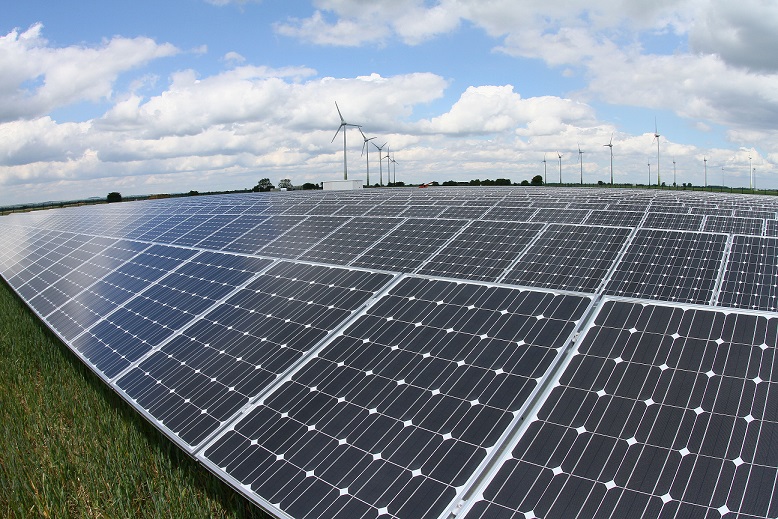 Official figures released today by the Office of National Statistics (ONS) have shown the UK solar industry delivered more than £4.6 billion to the UK economy in 2014 as part of a turnover of £83.4 billion created by the low carbon and renewable energy (LCRE) economy.
In the ONS' first release of estimated turnover and employment generated by the LCRE economy, based on a survey sent out to 41,483 UK businesses in 2015 for the reporting year 2014, the figures show the LCRE sector employed 447,500 full-time equivalent (FTE) jobs.
Within this, 86,000 people were employed in the low carbon electricity market, with 19,000 thought to be working within solar.
According to the figures, which are based on an experimental methodology to be continually evaluated, energy efficiency created the most turnover from LCRE for the UK economy at just over £37.8, employing 280,000 people.
The ONS suggests this is likely due to the labour intensive activities of this sector, such as manufacturing and installation, compared to others such as low carbon electricity, which generated £24.2 billion.
Indirect LCRE activity accounted for 44.6% of total UK turnover from the LCRE economy (£37.2 billion) and 46.7% of FTE (209,000).
Of the four UK countries, England had the largest LCRE economy in 2014, generating £67.3 billion. Scotland had the second largest LCRE economy in 2014, generating 12.9% of UK turnover and 47.7% of Scottish total turnover. The ONS estimates this higher proportion of turnover generated by indirect activity in Scotland may be a result of Scotland's LCRE economy being dominated by low carbon electricity generation.
Niall Stuart, chief executive of Scottish Renewables, said: "These UK Government figures show once again the positive economic impact renewable energy has on our economy.
"At all levels of our industry – from the companies which develop wind farm, hydro and biomass projects and more to the consultancies, legal firms and accountants who support the sector – the opportunities from decarbonising our energy supply are increasingly clear.
"These new statistics underline the value of continued government support for green energy and show that tackling climate change goes hand in hand with economic opportunity."
Notably, the ONS release also shows that in all areas of the UK in 2014, the estimated proportion of total employment from indirect activity was higher than the estimated proportion of total output from indirect activity.
This suggests that the LCRE economy has a larger effect on industries in the supply and distribution chain that require higher employment.
These latest figures are a significant increase from the ONS' first estimates for LCRE turnover made in December 2015, when it said LCRE activities generated just £45.3 billion turnover in 2014.