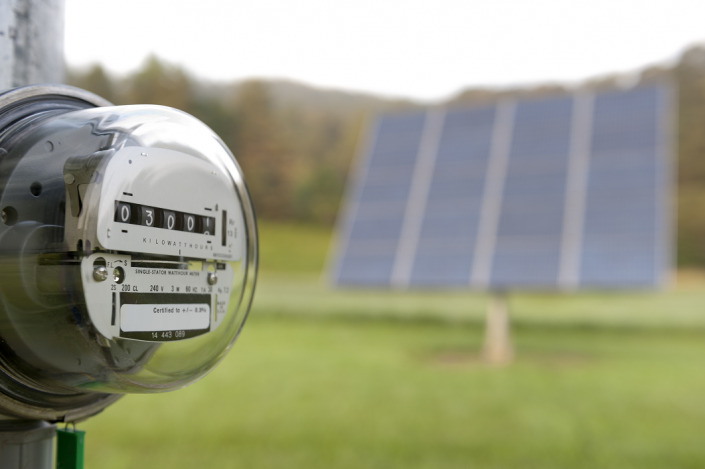 Luminous Energy has confirmed it has hired Guy Lavarack as chief investment officer (CIO).
In the new role, Lavarack will be responsible for raising finance for Luminous' solar energy and battery storage projects, to enable the company to build out, own and operate them in the long term.
This will greatly enhance the company's renewable portfolio.
"We are delighted that Guy has agreed to join us in this pivotal position. Guy's wealth of experience building a renewables business from 15MW to 150MW valued at more than £150 million in six years at Blackfinch Investments, combined with his integrity and character are an excellent fit with our team and business," said Jolyon Orchard, CEO of Luminous Energy.
Lavarack brings extensive investment experience to the firm having formerly operated as head of energy at Blackfinch Investments, a fund manager with over £700 million in assets.
In this role, Lavarack was responsible for agreeing £100 million in equity capital commitments across 17 acquisitions as principal and arranging project finance facilities of more than £200 million from four institutions.
"Renewables is often seen as a quite fragmented market but Luminous is unique in its ability to demonstrate longevity, a diverse portfolio with development activity in the UK and abroad and a ready pipeline of robust, investment-grade projects," said Lavarack.
"Luminous is in an excellent position for future growth, and we are open to discussions with institutional investors and funders who are keen to partner with us. Now, more than ever, solar energy has a vital role to play at a local, national, and international level in the fight against climate change and contributing positively to the economy."
Lavarack has also overseen the construction of 50MW of solar and wind assets, taking the projects from planning consent through to commercial operations.
In May, Welbar Energy Storage joint venture – made up of Penso Power and Luminous Energy – secured planning permission for a 350MW connection capacity battery storage development in North Warwickshire.
The Hams Hall site includes approval for more than 1,750MWh of battery storage, with the lithium-ion battery asset having scope for more than five hours of duration.