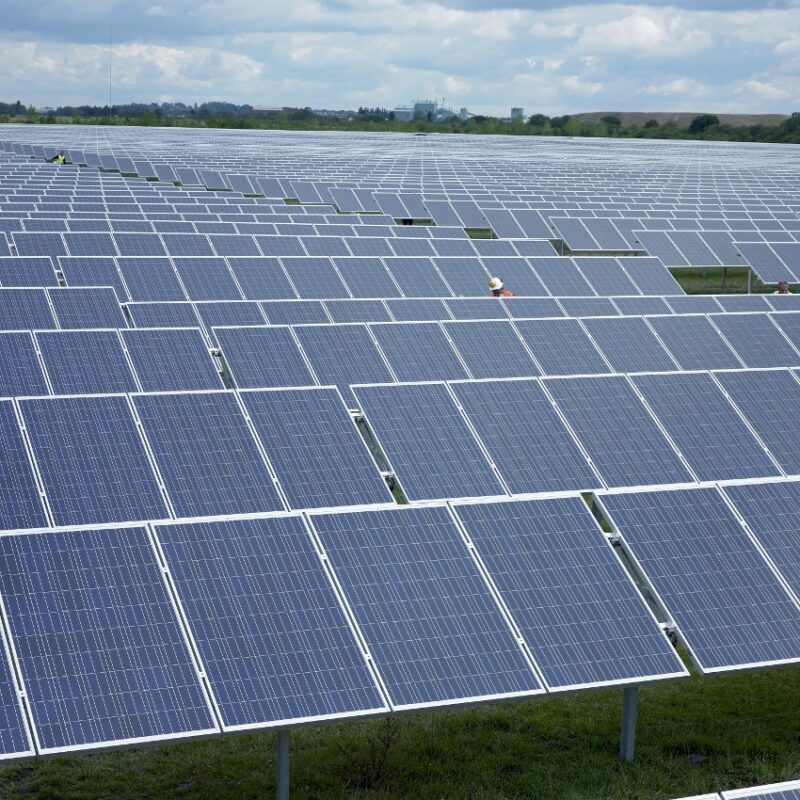 Luxcara has continued to boost its UK solar assets by acquiring two additional farms from Conergy which will add 19.6MW of capacity to the German company's renewable energy portfolio.
Upon completion this month, both the 9.5MW Manor Farm in Wales and a 10MW development in Laceby, North Lincolnshire will begin generating revenue for Luxcara through the feed-in tariff as well as a Community Interest Company (CIC).
The brace of projects mark the second time Luxcara has purchased solar projects from Conergy this year after the asset manager secured five sites totalling 34.4MW back in February.
Dr Alexandra von Bernstorff, managing partner of Luxcara, said: "We have succeeded in acquiring another attractive project portfolio from Conergy. Both projects will be connected to the grid in June 2016 and receive a feed in tariff. This means a stable, long-term contribution to the overall fund portfolio is guaranteed for our investors."
Rasmus Friis, Conergy's president of Europe, Middle East, Africa and India, added: "We are thrilled to strengthen our relationship further with Luxcara with the sale of this portfolio – our second to Luxcara this year.
"Conergy's fully integrated business model has allowed us to present Luxcara with solar sites of the highest quality that we know will bring an abundance of social, economic and environmental benefits to their respective communities."
The acquisitions will be added to Luxcara's third renewable energy fund, FLAVEO Infrastructure Europe SCS SICAV-FIS – Solar and Wind. The new projects take the fund portfolio up to 190MW since its launch in September 2015, comprising solar developments and onshore wind farms in Germany, Norway and the UK.
This fund currently has a subscription volume of EUR 170 million, with 80% already invested in assets following the latest acquisition. Von Bernstorff added that the company is already in the process of negotiating further transactions.