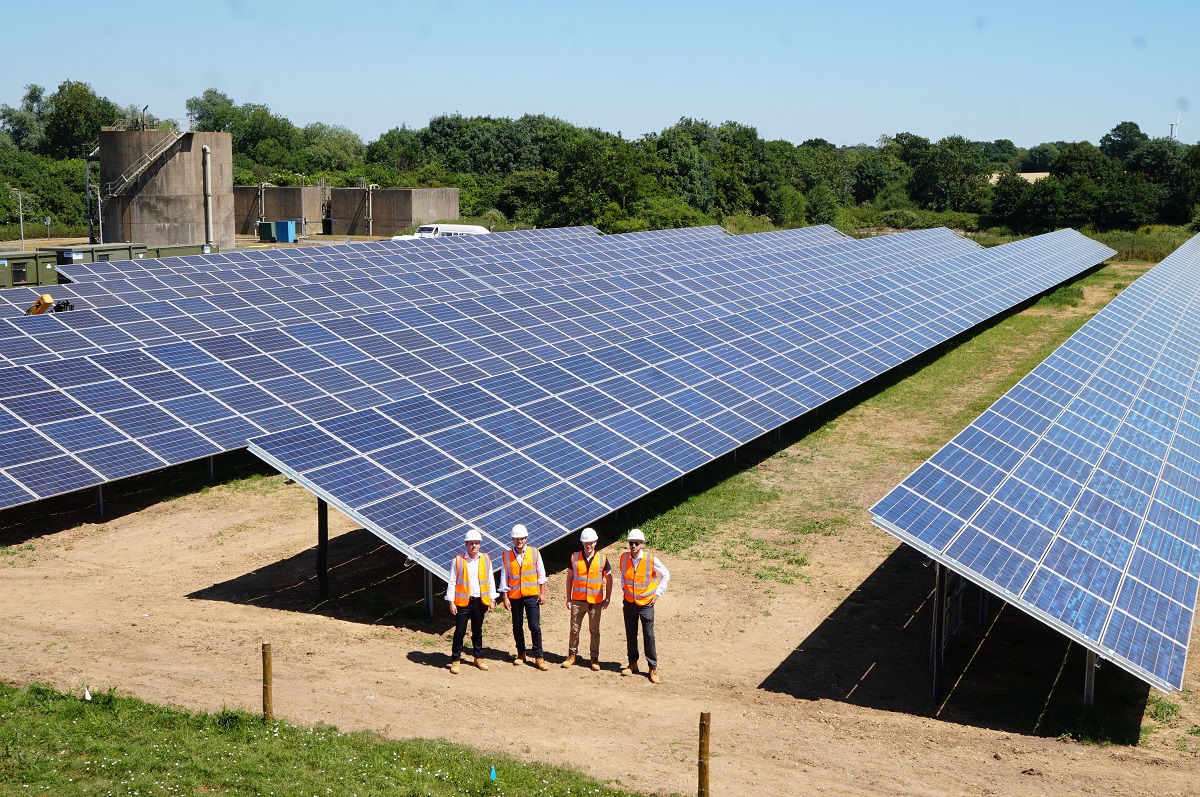 Solar installer HBS New Energies has completed the first installation for Anglian Water under a 30MW solar deployment programme backed by investment giant Macquarie.
The install marks the second order under a previously agreed five-year renewable energy framework to boost the water utility's on-site generation portfolio. HBS has been tasked with developing a number of sites with generating capacities between 200kW and 15MW.
The assets are financed by Macquarie Principal Finance, backed by 25-year power purchase agreements with Anglian Water.
Under the framework, HBS New Energies recently connected a 500kWp ground-mount solar farm at Anglian Water's Shenfield & Hutton water recycling centre.
The latest connection marks the second phase of the programme. HBS completed its first tranche of solar arrays in 2016 at Anglian Water's Hall water treatment works in Lincolnshire and water recycling centres in Witham and Rayleigh.
Anglian Water's Alex Riley said that the deployment programme stood to generate more than 30GWh of renewable energy for use by the utility, creating "significant carbon savings" as it bids to become carbon neutral by 2050.
James Bull, managing director at HBS New Energies, meanwhile lauded the scale of the PPA-backed programme.
"As one of the largest solar PPA deals in the UK, this project highlights our continued growth as a major solar developer. By capitalising on our PV expertise, we plan to forge long term partnerships with the UK's highest energy users and help them reduce energy costs and cut carbon," he said.
Andrew Gray, managing director at MPF, added: "This transaction demonstrates our commitment to developing solar PV in the UK, helping to reduce carbon as well as delivering cost savings for large commercial and industrial customers."