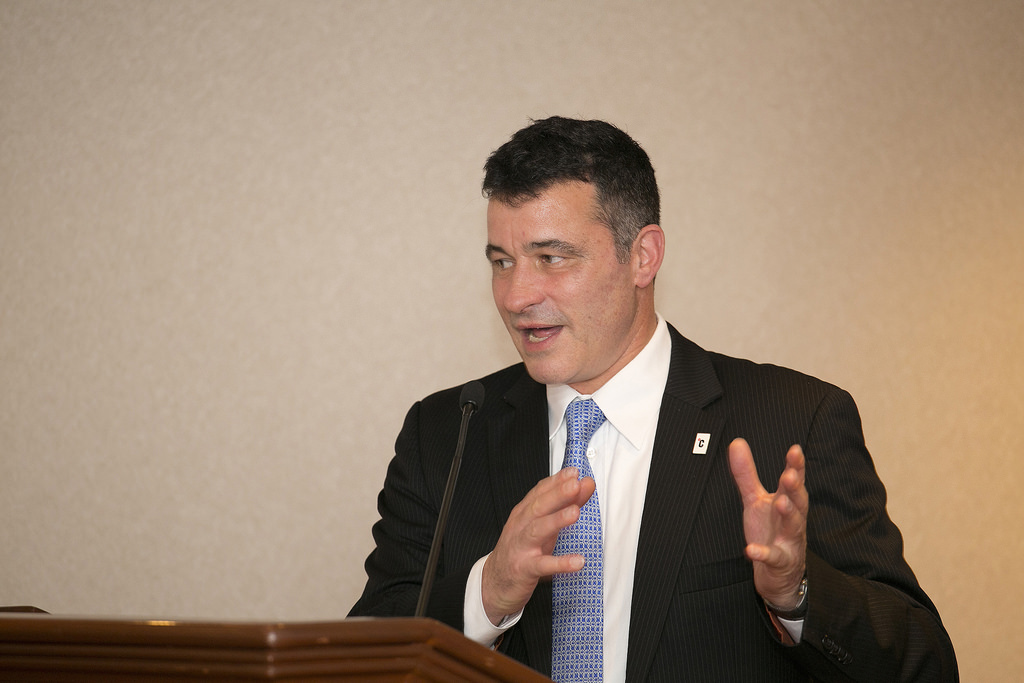 Mark Kenber has been named as the interim chief executive at community energy specialists Mongoose Energy following a management reshuffle late last month.
Kenber, who was named managing director of the firm's fledgling supply business last June, will take the reins while the business searches for a successor to former CEO Jan-Willem Bode.
Bode remains at the firm and speaking to Solar Power Portal, Kenber confirmed that he will focus on Mongoose's work in project development, predominantly in solar and wind.
"After two years leading Mongoose Energy and making it a major player in the community energy sector, Jan-Willem Bode has stepped aside to focus on the company's origination and project focus work.
"The Mongoose board is now looking to recruit a permanent replacement for Jan-Willem, who will build on our success to date and further support the growth of community energy around the country," Kenber said.
Kenber was one of a number of hires Mongoose attracted last year as it looked to build on its successful community energy deployment with the launch of a supply division.
Mongoose acquired a full energy supply licence from Ofgem in 2015.
However plans to launch that supply division in 2016 never materialised, and SPP now understands that this is pencilled in for the coming months.