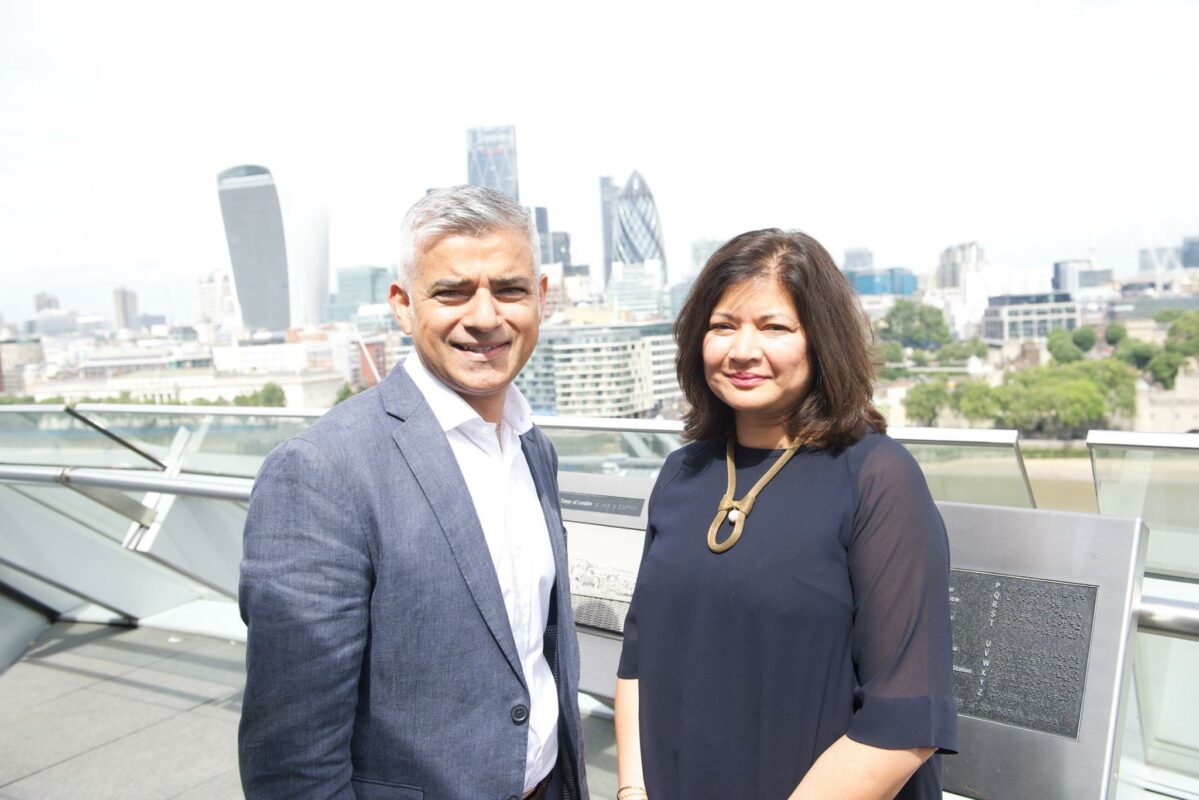 Mayor of London Sadiq Khan has written to energy minister Claire Perry, expressing his deep concerns surrounding the government's solar proposals.
Days before summer recess, the Department for Business, Energy and Industrial Strategy unveiled controversial proposals to close the export tariff at the same time as the feed-in tariff as of 1 April 2019, effectively cutting all support for new small-scale renewables installations.
These proposals have attracted strong criticism from various stake holders and, yesterday, the Mayor of London responded in a letter to the minister.
The letter, seen by Solar Power Portal, accepts that London has historically struggled to adopt solar in comparison to other regions of the UK, leading to the publication of a dedicated solar strategy in an attempt to stimulate the market.
This strategy included a raft of programmes – dedicated funding for community renewables projects, reverse auctions and tender programmes for solar on Transport for London buildings – in a bid to help bring the capital's solar capacity to 1GW by 2030 and 2GW by 2050.
However the mayor stressed that he is now "deeply concerned" that proposals set out by the government at the end of July will undermine these efforts, with Khan's foremost worry being that they stand to create a "cliff edge for the solar market".
"As you will no doubt be aware, when changes were made to the FiT in 2015, installations dropped by up to 75 per cent and the Solar Trade Association estimated that one third of jobs in the solar sector were lost. We cannot afford for this to be repeated," Khan writes.
The letter includes five key areas of the proposals which have attracted concern, most notably the removal of the export tariff.
Khan has suggested the export tariff be maintained for "at least two years" while a viable alternative is established for all small-scale generators.
The letter also argues for the introduction of interest-free funding for renewables projects, a working pre-accreditation process for community groups and the redistribution of unspent funds.
Leonie Greene, director of advocacy and new markets at the Solar Trade Association, said the proposal to cut the export tariff had sent shock waves "well beyond the solar industry".
"The Mayor of London recognises this proposal is a real threat to his Solar Action Plan. It is quite right that the Mayor seeks to protect his successful solar programme and to stand up for the basic rights of Londoners to receive a fair payment for the clean solar power they inject into the grid. It is shocking that this should be at risk.
"Solar is a pivotal technology for the decarbonisation of cities and city leaders everywhere recognise that. We hope that the government will urgently rethink these proposals and immediately reconfirm the continuation of the fair export payment, as well as supporting the Mayor more broadly in delivering the clean energy our capital city needs so badly," she added.
Additional reporting by David Pratt.