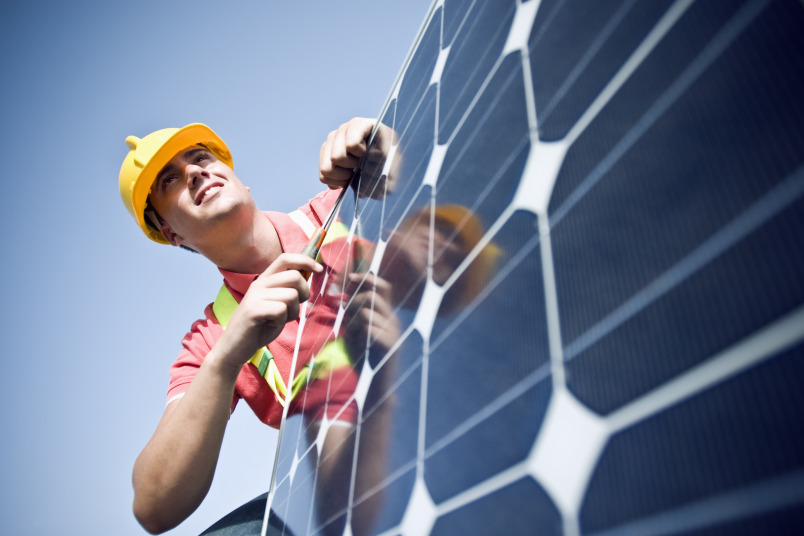 MCS has updated its solar PV Standard as it celebrates the "encouraging levels" of new installations.
The certification scheme said that installations were up 5% in July and August 2020 compared with the year before, with MCS CEO Ian Rippin saying that the figures "paint a really positive picture" following hurdles such as the closure of the feed-in tariff (FiT) as well as difficulties arising from COVID-19.
The domestic market was already showing signs of rebounding following COVID-19 in recent months, with the average number of installations in May rising by 37% compared to April and installations in June jumping 185% compared to May, with installation numbers reaching those seen before COVID-19 in the latter weeks of the month.
Speaking to Solar Power Portal recently, Cornwall based installer Naked Solar highlighted how interest in domestic solar installation had grown in recent months, leading to something of a boom period for the company despite COVID-19.
The new figures come as the MCS publishes its updated Standard, which outlines the installation requirements for MCS certified contractors supplying, designing and installing solar PV systems.
It also adopts the IET Code of Practice for solar PV systems and withdraws the MCS PV Guide.
Chair of the MCS Solar PV Working Group, KT Tan, said the update "keeps the scheme at the forefront of standards, by referencing the current best practice", considering the "pertinent safety recommendations from PV fire research" and incorporating the "pioneering MCS energy storage scheme".
"This update will make the standard a relevant reference for the industry – where Solar PV will continue to play a pivotal role in the low carbon economy."
The MCS has recently faced some criticism, however, with Home Insulation & Energy Systems (HIES) announcing earlier this month it is taking legal action against the MCS due to its decision to mandate all its registered installers to join its commercial partner Renewable Energy Consumer Code (RECC). This, HEIS said, constitutes anti-competitive behaviour and an abuse of a dominant market position, claiming the move is "detrimental to installers, and will leave consumers at a disadvantage".