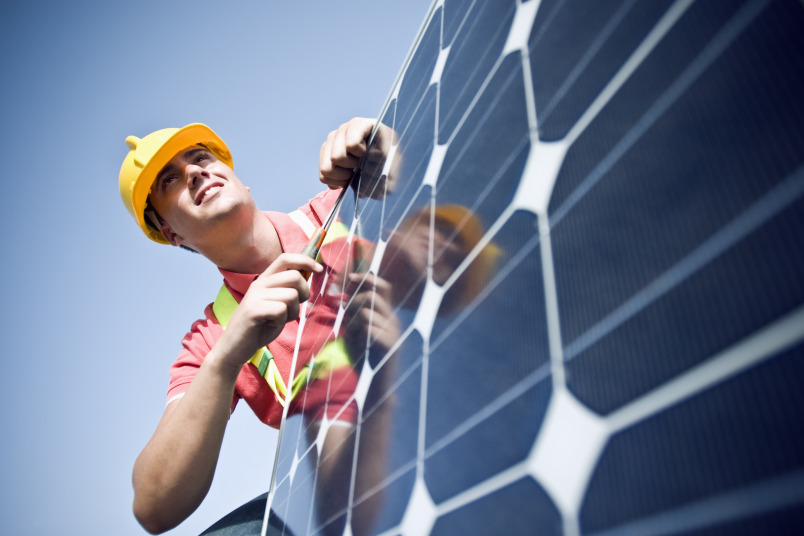 The Microgeneration Certification Scheme (MCS) is to consult on a new route for installer certification.
It said that previously, companies applying for certification have struggled to find a willing customer to be the recipient of their first installation, leading to these companies either not pursuing certification or having to fund the first installation themselves.
This has acted as a barrier to participation in the scheme, the MCS said, in particular for smaller and one person companies that have limited financial reserves.
"We know that new to the scheme installers often face the prospect of taking on the full cost of their first install themselves," Ian Rippin, CEO of MCS, said, adding that the creation of a new route "is expected to remove that barrier".
The new route will see an installer need to successfully complete an MCS approved, regulated qualification (RQF) in the installation of their chosen technology. At least one staff member within the applicant company will need to hold a formal qualification and this coupled with understanding of the core MCS rules will mean the company can be certified.
A newly-qualified installer will be able to complete their first installation and raise an MCS certificate, with this installation then needing to be independently assessed by a certification body to prove compliance with MCS standards before the installer can continue with further installations.
In September 2020, the certification body updated its solar PV Standard, which outlines the installation requirements for MCS certified contractors supplying, designing and installing solar PV systems. It also adopted the IET Code of Practice for solar PV systems and withdrew the MCS PV Guide, with chair of the MCS Solar PV Working Group, KT Tan, stating this update "keeps the scheme at the forefront of standards, by referencing the current best practice".