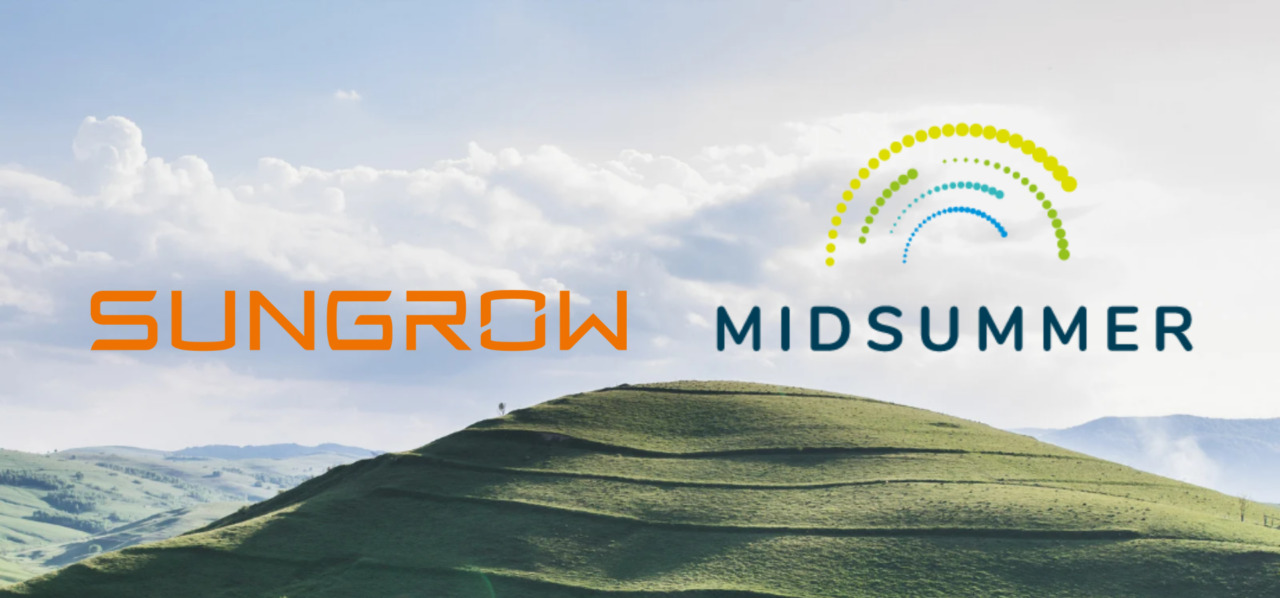 Midsummer has announced a new distribution partnership with inverter heavyweight Sungrow.
Developers will now be able to buy Sungrow's energy storage systems from the UK distributor, with products for applications in a range of sizes available as well as the scalable SBR battery, commercial string inverters and residential hybrid inverters.
"Midsummer's mission is to constantly drive the mainstream adoption of renewables, through our products and our software," said Jamie Vaux, Midsummer's commercial director.
"Introducing Sungrow to our range is part of this process. One of the biggest names in solar globally, their numbers speak for themselves and are a testament to the quality of their products. We are very excited to be able to offer their energy storage and inverter solutions to our customers."
Sungrow is one of the largest inverter manufacturers in the world, with over 340GW installed globally, as well as an "impressive" research and development arm. It will become one of Midsummer's biggest brand offerings.
Tom Livesey, purchasing director at Midsummer added: "Sungrow storage ticks a lot of boxes: 16A input currents, 6kW discharge rates, 40V startup and huge DC oversizing capacity – all in an easy-to-fit and competitive product. We think it will be hugely popular."
Sungrow products have been coded into Midsummer's solar design software Easy PV, which in February added a 3D design studio tool.
Customers will therefore be able to design Sungrow battery storage or commercial systems on Easy PV, and then source them via Midsummer's online platform or sales team.
The partnership is the latest in continued expansion announcements from Midsummer, including announcing in December that it was trading at levels that were three times its sales volumes from a year ago, as demand for solar continues to be strong.