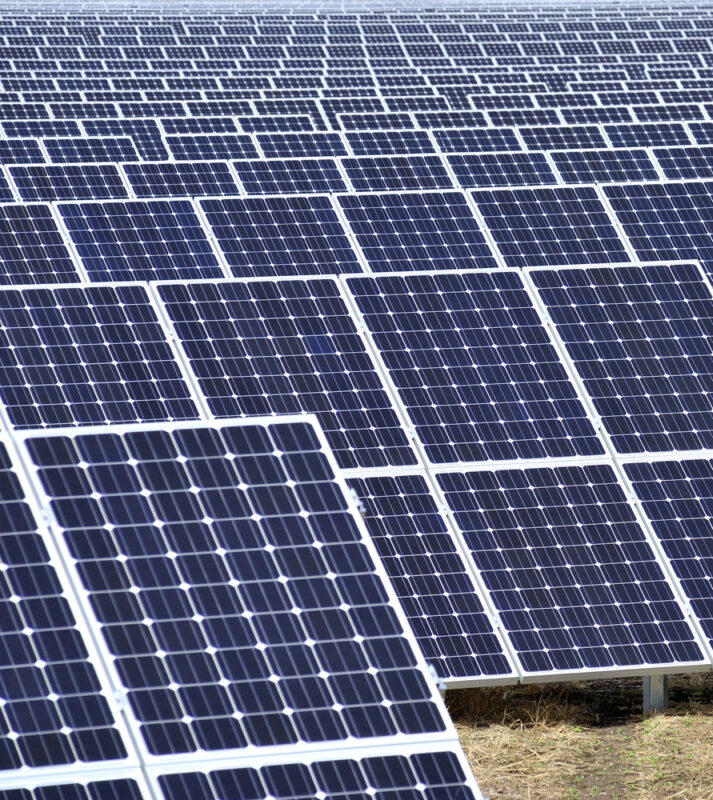 A major milestone in the UK's power sector decarbonisation was reached in September as, for the first time, there was more renewables capacity on the grid than fossil fuels.
The landmark moment was captured within Drax's latest quarterly Electric Insights report for Q3 2018, within which Imperial College London's Dr Iain Staffell has placed renewables capacity at 41.9GW.
That figure, reached in September, has been achieved on the back of surging growth in solar and wind capacity in recent years. Those two technologies continue to be renewables' most prevalent, with 13GW and 20GW of operational capacity respectively.
And as renewables have surged, fossil fuel capacity has slumped with more than 40% of the UK's fossil fuel capacity having retired since its peak, around one-quarter of which has come offline in the past year.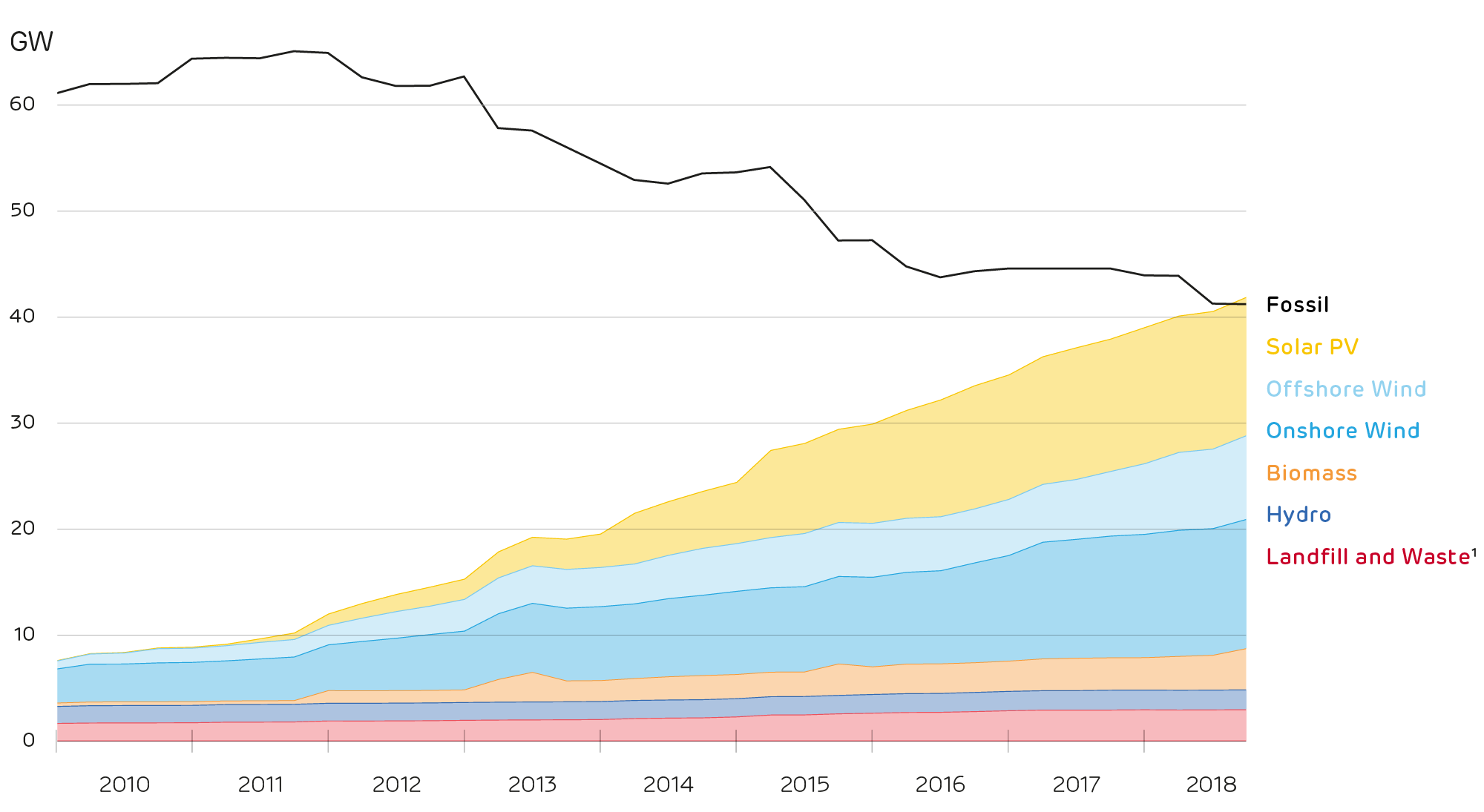 Those still connected are in receipt of Capacity Market arrangements to fire-up should the need arise during winter peaks.
And the country's thirst for renewable generation has even outstripped that of the 'dash for gas' in the 1990s.
At its most prevalent, around 2.4GW of gas-powered generators was being built each year. But since the turn of the decade, an average of 3.8GW of renewable capacity has been built each year.
But Staffell had words of warning for how the growth of renewables may impact on the overall operation of the grid.
"The evolving capacity mix will undoubtedly change how the power system operates… The next challenge is to make the most of these sources in order to deliver savings to consumers and the environment.
"That requires a smarter and more flexible power system, as recommended by the National Infrastructure Commission and the government's Smart Systems and Flexibility Plan. Big questions remain on how best to integrate weather-driven renewables, how far we should decentralise the power system and how to make the markets work for smart and flexible technologies.
And other renewables proponents have cautiously remarked that there is a considerable operational difference between capacity and generation, stressing that there remains much to do if the UK is to meets its legally binding targets and transition to a zero emissions economy as the UK government is now consulting on.
Urgh no they haven't! Not your fault – this capacity equivalence news risks misleading people. Renewables produce around a third of power, fossil around 40% still. Plus imports. And nuclear. But yes we need that smart grid. We're ready! System lags behind…

— Léonie Greene #FBPE (@LeonieGreene) November 7, 2018