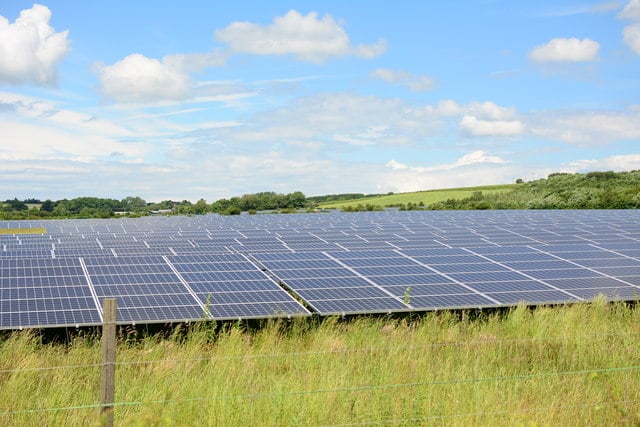 Mongoose Energy has launched its own crowdfunding platform – dubbed Mongoose Crowd – to cater for a growing number of investors eyeing community renewables opportunities.
Mongoose Crowd will allow investors within the UK to participate in funding of community energy bonds within tax-free ISA wrappers that are regulated by the Financial Conduct Authority in what it claims is a first for the UK investment market.
Mongoose said that in establishing its own crowdfunding platform the company would be able to "attract a wider group of new and existing UK investors" to help finance projects it was intending to launch.
Mark Kenber, chief executive at Mongoose Energy, said: "Mongoose Crowd gives people more power over their own savings and their local energy supply. Thousands of UK investors are looking at alternative finance and keen to support clean community energy. Our new crowdfunding platform helps make investments in clean community energy easier, more profitable and more democratic."
The community energy specialist had been using third-party platforms to raise investment, but said its own offering will make it easier for the company to innovate and grow.
Individual investors will be able to plough as much as £20,000 a year into the ISA wrappers with targeted returns expected to beat typical savings account interest.
The first offerings on Mongoose Crowd will go live during Community Energy Fortnight which takes between 24 June and 8 July. A portfolio of solar projects near Bath and Bristol will seek refinancing to the tune of £1.5 million so the respective community groups can pursue other renewables projects in the south west.
Sir Ed Davey MP, who remains chairman of Mongoose Energy despite his re-election as an MP earlier this month, said that more people wanted a say in where their power comes from now.
"Mongoose innovation puts more power back into the hands of local communities. Launching our own crowdfunding platform means we can dispatch better energy, better financial returns and better social dividends to UK community investors," he said.
The software for Mongoose Crowd is FCA-approved and provided by Edinburgh-based technology provider ShareIn and Mongoose is currently accepting registrations at www.mongoosecrowd.co.uk.