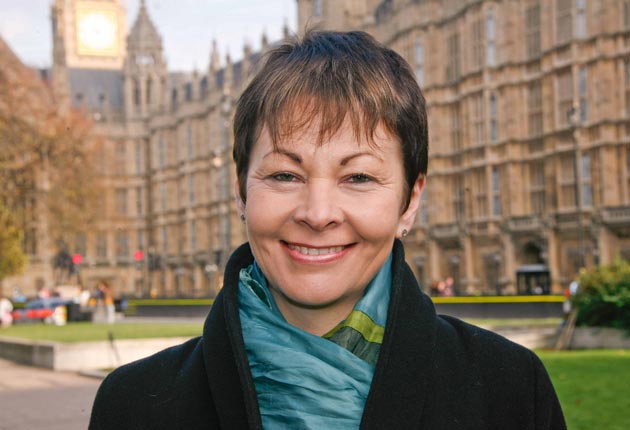 An early day motion calling on the government to halt proposed changes to business rates attached to rooftop solar installations has received significant, cross-party support.
Green party co-leader Caroline Lucas tabled the EDM yesterday, sponsored by one MP from all major parties represented in parliament with the exception of the UK Independence Party, noted for its opposition to renewables, and mainstream Irish parties.
Lucas is the motion's primary sponsor, with fellow sponsors comprising the SDLP's Mark Durkan, Liberal Democrat leader Tim Farron and fellow MP John Pugh, Labour Party MP Roger Godsiff, the SNP's John McNally, Plaid Cymru's Liz Saville Roberts and Conservative Party MP Zac Goldsmith.
The motion's text notes that members within the house have expressed their "deep concern" at proposed changes to rateable values which could result in an eight-fold increase in business rate charges.
It calls on the government to "take action to prevent unexpected and extreme business rate rises for solar and thus guarantee that the industry and its diverse investors are treated consistently to help ensure the rapid and cost-effective transition to a low-carbon UK economy."
Lucas added that the proposed increase was a "kick in the teeth" for businesses, schools and community groups who had invested in the technology.
"The government say they support communities taking power into their own hands but then slap a tax hike on those trying to do their bit. I'm deeply concerned that this change will lead to people uninstalling solar – and I urge ministers to reverse this proposal immediately.
"It's particularly galling that private schools are exempted from paying this tax, while state schools will be forced to pay. It should be scrapped for everyone," she added.
The contentious issue of changes to rateable values has bubbled throughout the summer since the Solar Trade Association uncovered the extent at which the Valuations Office Agency proposed to increase them.
Opposition to the changes ratcheted up gradually with shadow energy minister Barry Gardiner accusing officials at the then Department of Energy and Climate Change of "sleeping on the job" over the department's accused ignorance of the issue.
The STA then claimed a partial victory late last month after signing a provisional agreement shielding systems with high exports from the changes, however some systems remain set to be subjected to increases from April next year unless government intervenes.