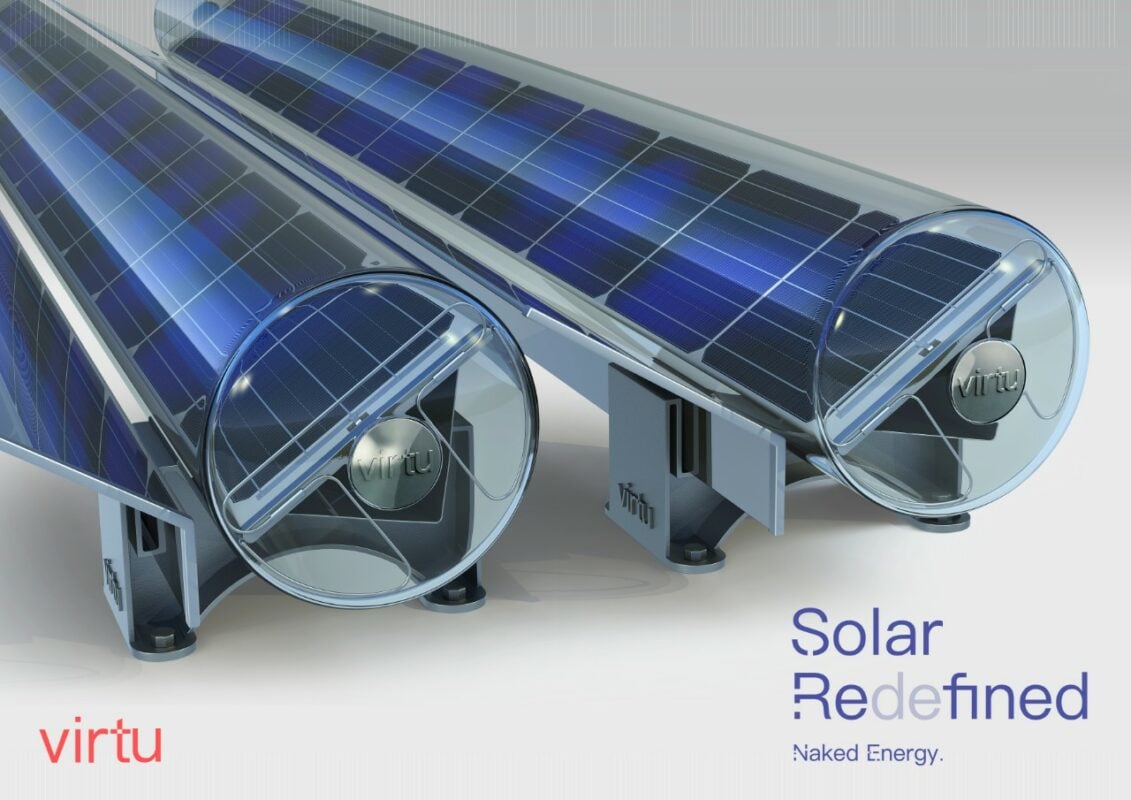 British solar thermal and solar PVT developer Naked Energy has announced a Series B funding round, as it targets £10 million-plus to go towards major US and further global expansion.
The company will additionally use the funding to further develop its VirtuPVT collector technology, which combines solar PV and solar thermal technology to generate both electricity and heat from a single collector.
According to Naked Energy, these collectors are three to four times more efficient than traditional PV, with their modular design making them the world's highest energy density solar technology.
Additionally, its solar heat generation technology, the VirtuHOT collector, recently received the gold standard TÜV international certification.
The latest funding round follows investment from Barclays, ELM Companies and Big Sky Partners, which have enabled the company's launch in the US.
Barclay's have made the investment through its Sustainable Impact Capital Programme, which is looking to spend £175 million of equity capacity on sustainability-focused start-ups by 2025. The bank has also supported Naked Energy through its Unreasonable Impact programme.
ELM Companies will distribute the company's solar thermal and PVT products in California, Texas, Arizona and ELM's home state Illinois. It has plans to build a factory to manufacture Naked Energy products in Texas.
"The wave of investment we've received has allowed us to scale our operations. With the announcement of our Series B funding round, we're excited to grow our business even further and tap into new markets around the globe," said Christophe Williams, CEO and co-founder of Naked Energy.
"We're delighted that a leading investor like Barclays sees the opportunity in decarbonising heat – and its significant presence in the US will help us with our move into this new market."
The latest funding follows Naked Energy raising £5.2 million in 2019, with environmental fund manager Earthworm Group leading the round with a co-investment from Taqa Holdings.