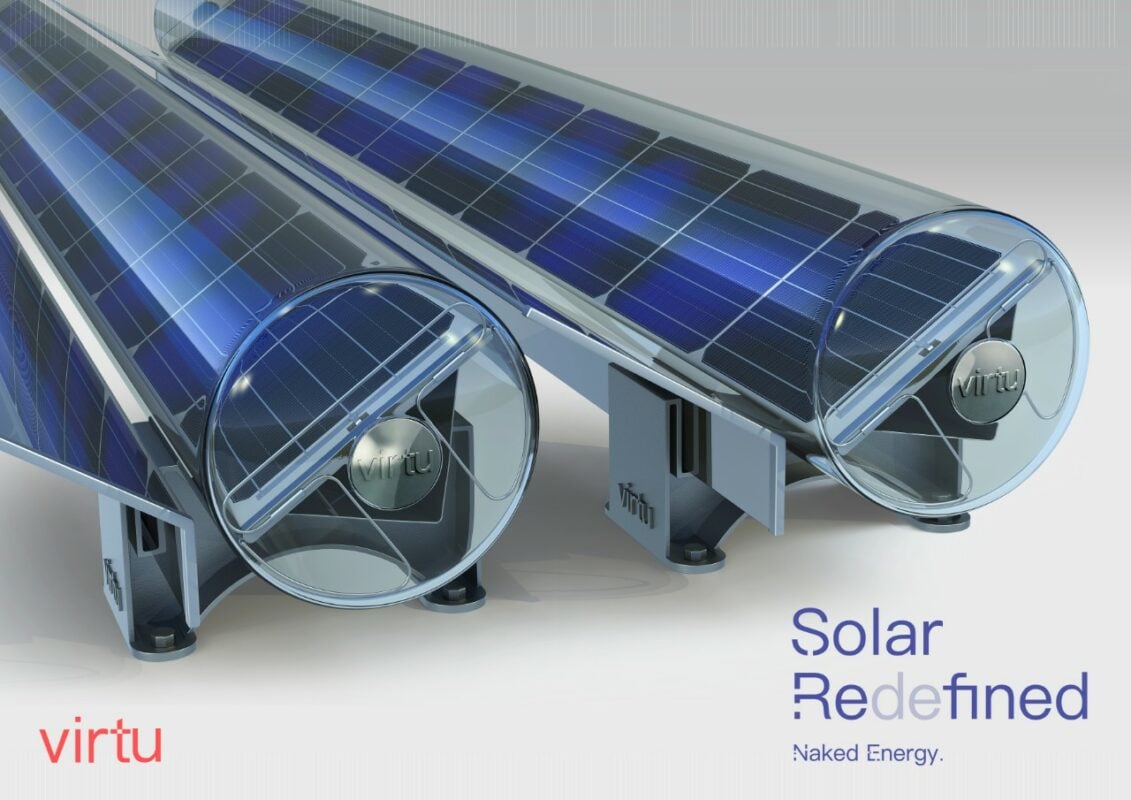 Naked Energy has raised £5.2 million of funding in its latest round, with environmental fund manager Earthworm Group leading the round with a co-investment from Taqa Holdings.
Other new investors included Ethical Fin, Fonte Capital, Green Angel Syndicate and Syndicate Room.
The company will use the funding to further develop and grow its Virtu technology. The hybrid solar technology has a peak efficiency of 80%, Naked Energy said, with 20% converted into electricity and 60% used for heat.
By generating both electricity and heat, the technology can be more efficient than conventional solar PV. The company says that it therefore needs 50% less rooftop space to generate the same financial savings as conventional panels, and 300% less to match the carbon savings.
Christophe Williams, co-founder and CEO of Naked Energy, said they were delighted to complete the funding round.
"New investment enables Naked Energy to unlock the huge commercial potential for distributed renewable heat which is key to tackling climate change and allowing energy users greater choice and financial flexibility," he continued.
Earthworm already has more than £100 million worth of businesses under management, all of which it believes have a positive social or environmental effect.
Will Brocklebank, the company's managing director, called the Virtu "tremendously exciting".
"Naked Energy's design enables its customers to generate heat and power from a wider range of roofs, walls and other surfaces compared to traditional solar PV products, which all helps our transition to a greener energy mix.
"We are delighted to join Christophe and the team on this exciting journey," he said.
Naked Energy has been developing the Virtu hybrid solar technology for a number years, securing €1.3 million (£1 million) of funding from the Energy Entrepreneurs fund and the European innovation partnership, Climate-KIC, in 2014.
In 2015, the company signed an agreement with US-based manufacturer Jabil to scale up the production of the Virtu.