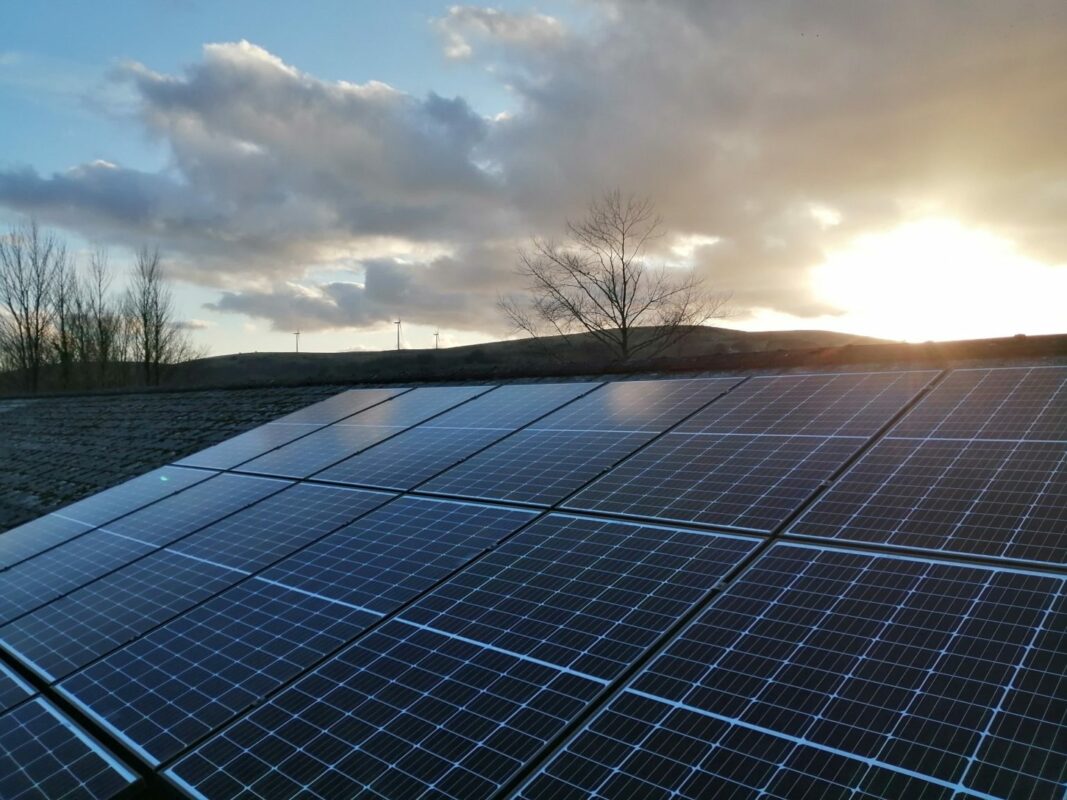 A total of almost 190kW of rooftop solar is currently being installed across six sites in Neath Port Talbot.
The rollout is a collaboration between Egni Coop and Regenerate NPT, a local action group delivering the Rural Development Plan in Neath Port Talbot.
Five sites have already seen installs completed by installers Ice Solar and Urban Solar, with the five installs totaling 137kW. A further 50kW system is to be installed on the roof of Cymer Pool, allowing the facility to heat the pool using the elecricity generated.
The five completed sites that are part of the rollout include Cymer Afan Community Library, Cymgors Rugby Club, Cwmllynfell Hall, Crynant Community Hall and Hwb y Gors.
The capital costs of the installations have been funded through Egni's coop share offer, which has raised £1.9 million to date. The installations also received feasibility funding from LEADER, a European Union initiative to support rural development projects. Chair of Regenerate NPT Len Preece said the LEADER funding helped leverage over £150,000 of capital funding, describing the solar installations as "a very good use of LEADER funding".
Solar has also already been installed on a number of other sites in Neath Port Talbot, with 266kW installed on community buildings, which Egni's co-director Dan McCallum said represents "an investment from our 1000+ coop members of about £300k".
Rosie Gillam, director of Egni, said that Egni's fundraising will be a "significant overall boost to the green economy" due to Egni itself being based in Neath Port Talbot.
"The solar panels will also save many thousands of pounds in energy costs for these crucial local buildings. Community facilities such as Cymer Afan Library are vital – one of the many important things they do is provide a food bank during the coronavirus – so all money saved on bills, helps ensure their sustainability," Gillam added.
In February, Egni announced it had entered into a partnership with Newport City Council and installer Joju Solar to roll-out rooftop solar PV across buildings in the city, with the project looking to install up to 2MW across 21 sites.