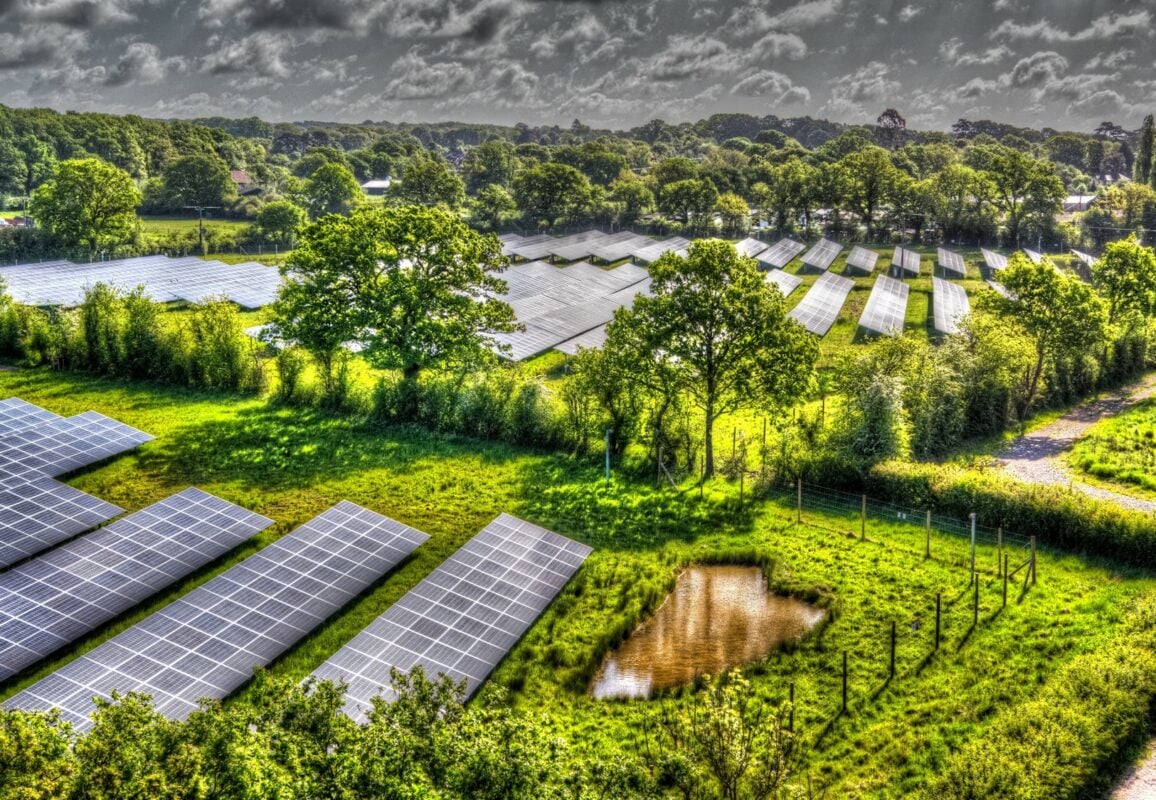 NextEnergy Solar Fund (NESF) has recorded a slight increase in net asset value (NAV) of £5.9 million for the year with its portfolio achieving a generation outperformance.
The specialist solar fund declared in its financial results for the year ending 31 March 2023, that it had achieved a NAV increase to £674.4 million, up from the £668.5 million recorded on 31 March 2022.
With 870GWh of clean electricity generated across the period, NESF confirmed that its portfolio, totalling 889MW of installed operating capacity, achieved a generation outperformance vs budget of 3.8%, increasing revenues by an estimated £4.8 million against budget. During the year, solar irradiation across the portfolio was also 7.5% above budget, higher than the recorded 3.4% in 2022.
These results will not come as a surprise to regular readers of Solar Power Portal with irradiation in 2022 seeing a sharp increase due to the heatwaves witnessed throughout the summer period.
As reported on Tuesday 19 July 2022, solar power output met up to a quarter of the UK's power demand hitting a peak of 7.77GW by midday – more than six times the capacity of the country's largest nuclear power station, the 1.36GW Heysham 2 plant in Lancashire. This was according to Sheffield Solar's PV Live website.
Over the entirety of that Tuesday, solar provided around 66.9GW, or 8.6% of the UK's power needs, whilst over a seven-day period, solar supplied about 9% of the country's power.
The year gone also saw a number of key strategic moves for NESF. For instance, the firm highlighted a recently announced Capital Recycling Programme which aims to capture value from the divestment of a 236MW portfolio of subsidy-free UK solar assets.
Alongside this, the fund is aiming to capitalise on the growing interest around battery energy storage – particularly its benefits when co-located with intermittent energy generation – by launching its Energy Storage Strategy. According to the release, the organisation aims to raise its investment limit in energy storage from 10% to 25% gross asset value.
Kevin Lyon, chairman of NextEnergy Solar Fund, commented: "The 12 months to 31 March 2023 were a productive period as the company made strong progress across various strategic initiatives announced during the year to generate value and provide future growth for investors.
"It is a real testament to the company's performance during the period that we were able to announce an 11% dividend target increase to 8.35p per share, which remains well covered as one of the largest dividend increases in the peer group."
Michael Bonte-Friedheim, CEO of NextEnergy Group said: "The last twelve months has seen rising inflationary pressure, economic uncertainly, and increased interest rates, and NESF was well positioned to mitigate risks and capture elevated power prices during this period, whilst providing vital low-cost of production power generation to the UK.
"The company announced key strategic initiatives during the year, such as the capital recycling programme and the energy storage strategy, to capture value and reposition the portfolio for the next stage of its evolution. NESF remains well placed to deliver shareholders an attractive, inflation-protected income, and currently offers an attractive share price entry point for investors."