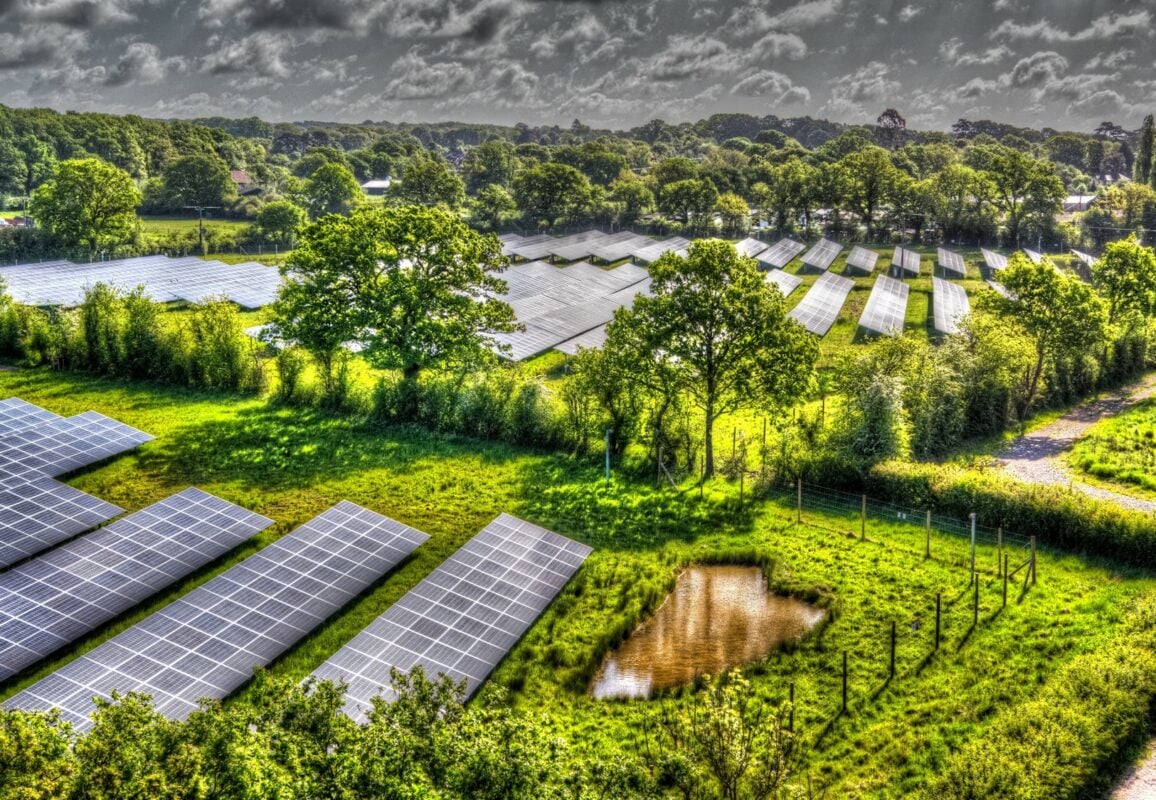 NextEnergy Solar Fund (NESF) is pursuing a 500MW pipeline of energy storage assets after achieving what it said were "solid" financial results.
The EBITDA of its portfolio came in at £78 million for the year ended 31 March 2021, a slight drop on the £86 million recorded the year before, while total group revenue stood at £101 million.
The company said that the power price fluctuations seen over the year were managed through a successful hedging strategy implementation, with NESF consistently generating electricity over budget. Across the year, electricity generation was +6.2% above budget, up from +4.7% in 2020, marking the seventh consecutive year of outperformance.
Looking ahead, the company is focusing on expanding its portfolio into international assets, energy storage and solar PE structures. It is therefore currently pursuing a 400MW pipeline of international solar assets across North America, Portugal, Spain and Italy as well as a 500MW pipeline of domestic energy storage assets to complement its existing portfolio of solar assets and add revenue diversification.
NESF made its maiden battery storage play in 2018 with the acquisition of two utility-scale solar-plus-storage farms, which had a combined capacity of 7.2MW, however it has been eyeing up the technology for even longer, having stated it was "exploring the feasibility" of investing in the technology in its half-yearly report from December 2016.
The company's total installed capacity currently sits at 814MW, an increase on the 755MW recorded in 2020. The investor met its 150MW of subsidy-free developments goal during the last year, with its 8.5MW High Garrett site energised in October 2020 and a final investment decision on the subsidy-free 50MW Hatherden and 36MW Whitecross sites reached.
Of the 150MW goal, 64MW have been energised to date, with the full subsidy-free portfolio to amount to a total investment of c.£79 million.
The company also detailed its agreement to finance, design, build, operate and own over 30MW of solar assets on sites operated by Anglian Water, with the power generated from these assets to be sold directly to Anglian Water under 25-year agreements. The 0.4MW Sutterton and 1MW Marham assets were energised in early 2021, with a further 18MW expected to be energised during the current financial year.
NESF has also acquired a100MW long-term power purchase agreement (PPA)-backed Camden portfolio for a total consideration of £64.3 million, with both the 50MW Grange site and 50MW South Lowfield site to be energised during the summer.
It also made reference to the Strensham and Llanwern subsidy-free sites, which it said it disposed of in May 2020 or a combined consideration of £11.5 million, stating that it had become apparent during the development process they would not meet NESF's financial target return due to the decline in power price forecasts.
Similarly, following the completion of the 150MW pipeline, on 25 March 2021, 16 further development projects in the pipeline were sold for a combined consideration of £5.6 million.
Kevin Lyon, chairman of NESF, praised the company's ability to grow its portfolio over the year as well as the sucess of the hedging programme.
"In a period dominated by the uncertainty and challenges brought about by the COVID-19 pandemic, NESF has continued to perform well and implement its strategy, resulting in portfolio growth and an attractive dividend."