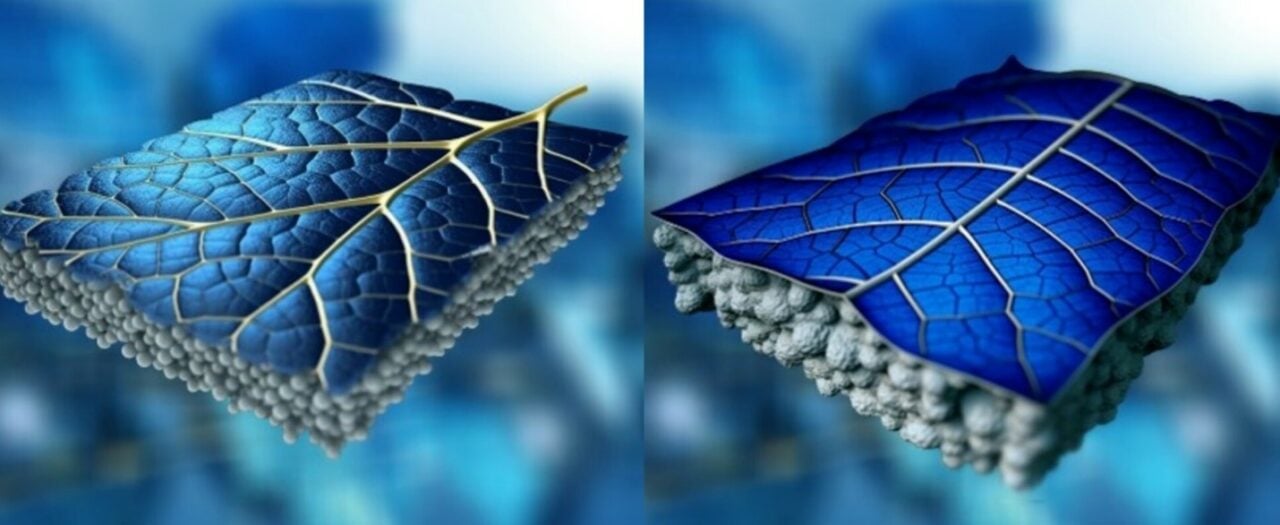 Imperial College London has developed a new photovoltaic (PV) leaf-like design technology, which could significantly enhance solar pane efficiency.
The PV-leaf consists of low-cost material which mimic leaf transpiration to allow water to move, distribute and evaporate. According to Imperial College London, natural fibres within the PV-leaf technology mimics leaf vein bundles whilst hydrogels simulate sponge cells, allowing the technology to "effectively an affordably" extract heat from solar PV cells.
Cooling solar PV cells will help increase the amount of energy produced by a solar panel by helping keep them at, or as close as possible to, their optimum temperature of 25°C.
According to a series of tests run by the university the PV-leaf can generate over 10% more electricity than conventional solar panels.
If the technology were deployed to reach solar panel targets for 2050, the university claimed it could also produce more than 40 billion cubic metres of fresh water a year.
Dr Gan Huang, honorary research fellow in the Department of Chemical Engineering, and author of the study said: "This innovative design holds tremendous potential for significantly enhancing the performance of solar panels, while also ensuring cost-effectiveness and practicality."
Professor Christos Markides, head of clean energy processes laboratory, and author of the study, added: "Implementing this innovative leaf-like design could help expedite the global energy transition, while addressing two pressing global challenges: the need for increased energy and freshwater".