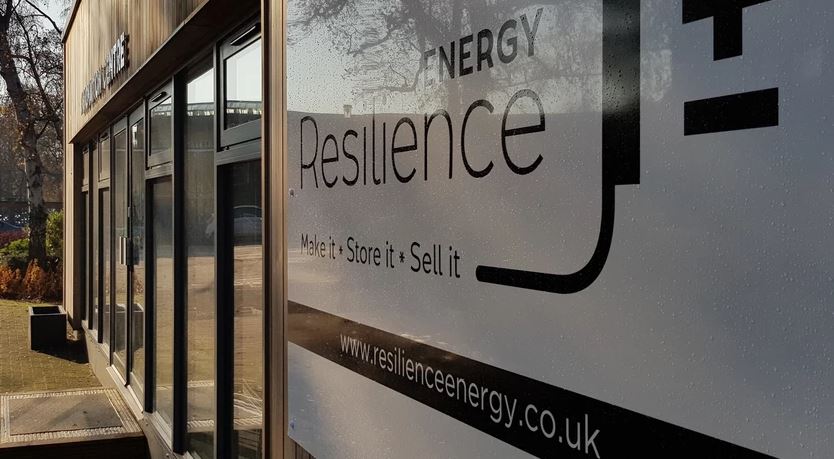 A new start-up energy supplier is aiming to become the 'Uber of electricity' by turning homes into personal power stations.
Resilience Energy, which has been backed by the Virgin Startup investment programme, intends to provide customers the hardware, software and contracts necessary to produce, store and sell renewables, powered by a consumer-facing app which monitors system performance.
The supplier said the system would essentially turn homes into "personal power stations" through the adoption of a "future-proofed" system incorporating technologies such as solar PV, heat pumps, EV chargers and electric panel heaters.
Resilience has already established a number of partnerships with suppliers in the sector including the BRE, Plug In Solar, GB-Sol and Powervault. KiWi Power, another partner, will manage Resilience's larger contracts and allow the supplier to gain access to the country's balancing market.
Depending on the technologies included, the Resilience system is to cost between £7,750 and £13,500 with the supplier aiming to achieve an eight-year payback period, ultimately returning around £6,000 over the system's lifetime.
The systems offered by Resilience come in small, medium and large sizes. The small system comprises a 2kW solar system, a 4KWh battery and the power station control app, which is priced at £7,750 alongside a monthly £10 subscription fee.
A medium-sized system, costing £11,000, includes a 4kW solar system, an 8kWh battery and the power station app, while the large package includes an upgrade to a 12kWh battery for an addition £2,500.
It is to be sold through housing providers and developers, energy suppliers and EV and EV charging infrastructure manufacturers.
Resilience founder and chief executive Loic Hares said the company aimed to be the "Uber of the electricity industry" and has set the company the lofty target of becoming the "largest decentralised renewable energy generator" in the country.
"We'll give homeowners everything they need to generate and store energy, use what they need on-demand, and sell the excess on the spot market, or to the National Grid to help it balance energy supplies.
"We'll also be able to monitor each system in real-time to spot faults ahead of customers, and the system has been future-proofed to ensure compatibility with EV chargers and other technology."
"Our ultimate aim, though, is to play a huge role in helping the world move towards a greener and more sustainable future," he said.