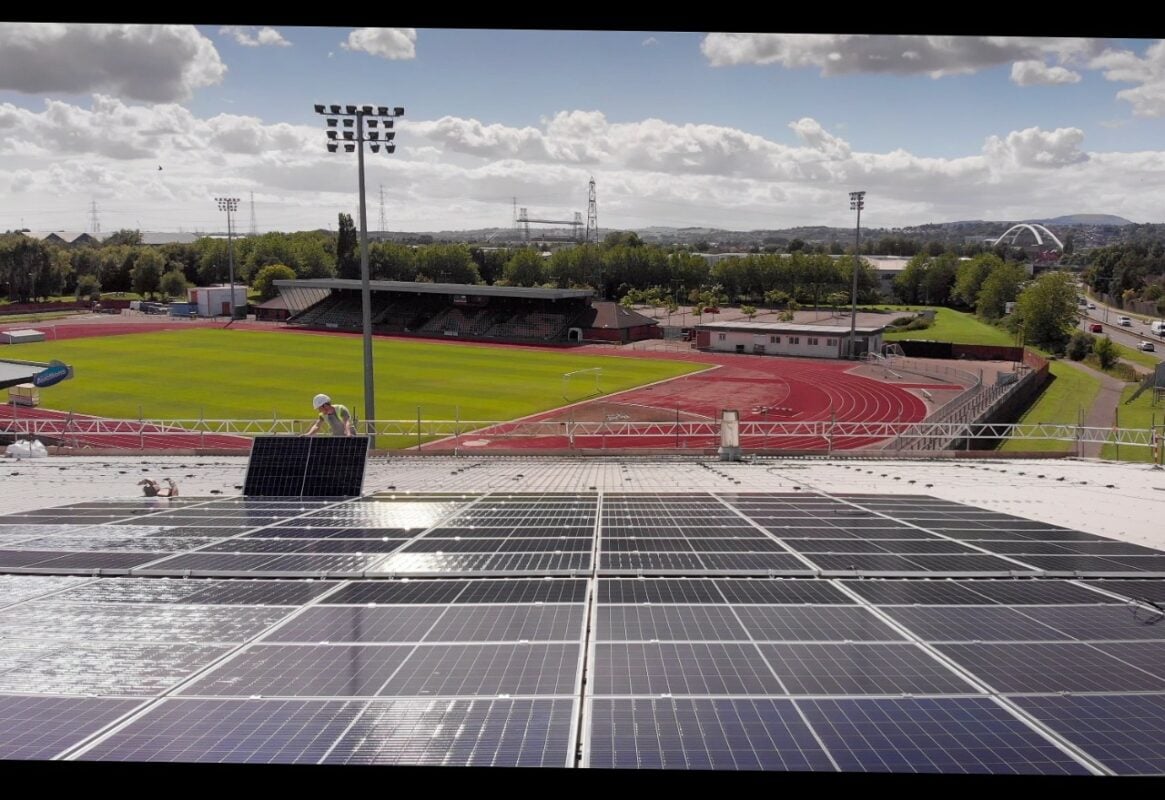 The largest solar rooftop project of its kind in Wales has gotten underway, with 2,000 panels set to be installed on the Geraint Thomas National Velodrome in Newport.
It will form part of Newport City Council's plan to install 6,000 solar panels on 21 council owned buildings across the city, with a goal of being carbon neutral by 2030. The installation at the velodrome will reduce the council's emissions by 348 tonnes per year alone, with some of the electricity set to be exported to the grid.
The council is working in collaboration with Egni Co-op and installer Joju Solar on the rollout, which will see 2MW installed across the schools, council depots and care homes identified at the time as sites.
Jim Cardy, senior manager for Welsh Government Energy Service, said this project was a "fantastic example of community energy groups working closely with a Local Authority partner in Wales to tackle the climate emergency".
"The Welsh Government Energy Service is driving the project as it supports local people to invest and benefit from the transition to green energy, whilst also contributing towards the public sector ambition of being carbon neutral by 2030."
Work to lower emissions at the Geraint Thomas National Velodrome has already taken place, with a state-of-the-art LED floodlight system fitted that will save an estimated 750 tonnes of carbon over the lifetime of the lights.
Deb Davies, cabinet member for Sustainable Development, said: "Following the successful installation of solar panels across 19 of our buildings so far, it's exciting to see work commence at the Velodrome site. Our ambition of becoming carbon neutral by 2030 is a key tenant of our pledge to build a better Newport, and the renewable energy that the Velodrome will produce is a positive step towards meeting that ambition."
Engi Co-op – a community organisation funding and managing PV installations in Wales – recently announced that it was working with Neath Port Talbot Council to install a total of almost 190kW of rooftop solar across six sites.