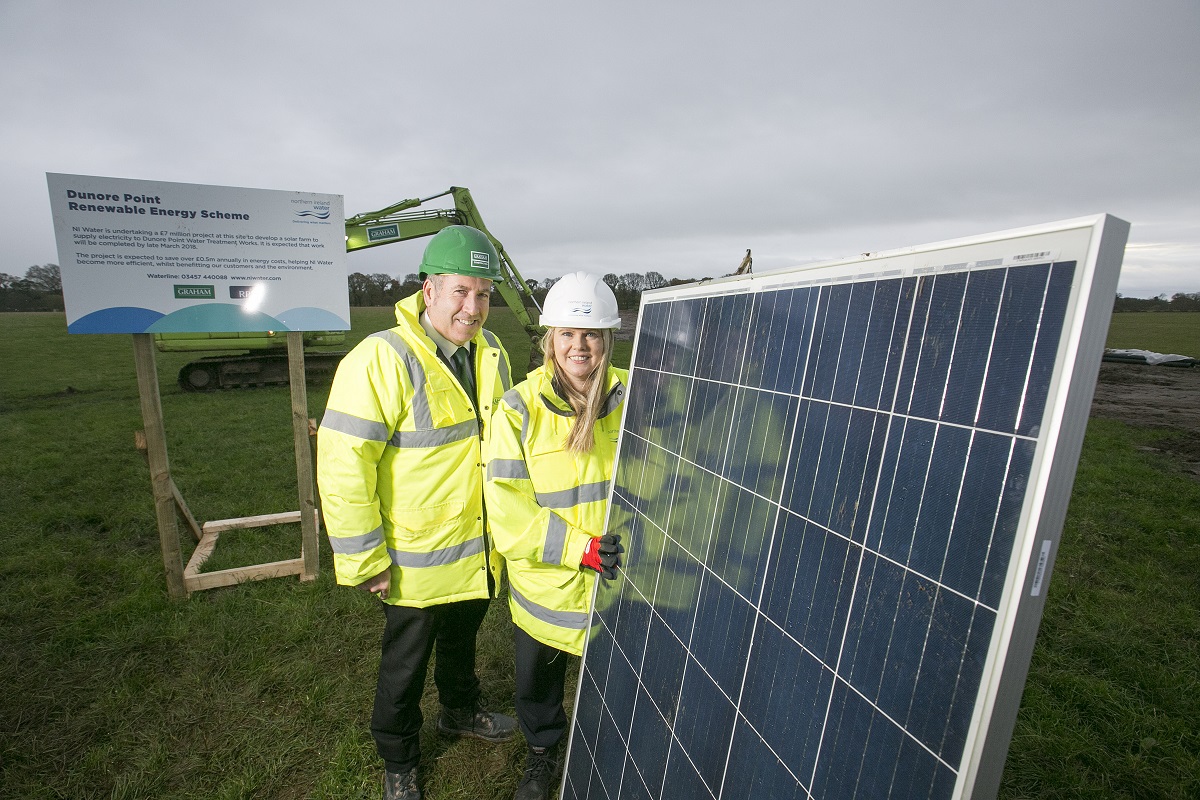 Northern Ireland's NI Water has started work on a 5MW solar farm which it says will save the utility more than £500,000 in energy costs each year.
The project is to cost £7 million and be connected to the firm's Dunore Water treatment works in South Antrim.
Any excess generation is to be exported to Northern Ireland's grid.
The array will be developed by construction firm Graham Construction which expects to employ around 30 local people throughout the duration of the contract.
Work is currently scheduled to complete in March.
The Dunore project stands to be the latest in an increasing line of ground-mount solar developments in and around Antrim. Last year prolific developer Lightsource connected Northern Ireland's first utility-scale solar farm near Belfast International Airport under a power purchase agreement and then followed it up with a cluster of five developments totalling 32MW, a development which was highly commended at this year's Solar Power Portal Awards.
NI Water said that it was the largest electricity end-user in South Antrim with the Dunore site its third largest in terms of energy consumption, responsible for around 7% of the firm's total energy use each year.
Water utilities in the UK have proven to be keen adopters of solar to help meet intensive energy demand and ambitious decarbonisation goals. Firms like Southern Water, United Utilities and Scottish Water have all either completed solar projects or appointed contractors to long-term frameworks in recent months with most other water utilities also possessing on-site renewables.
Sara Venning, chief executive at NI Water, said the company intends to increase its consumption from renewables to 40% by 2020/21, a considerable leap from the 13% it currently achieves.
"This project will make a significant contribution towards our ability to achieve that stretching goal," she said.