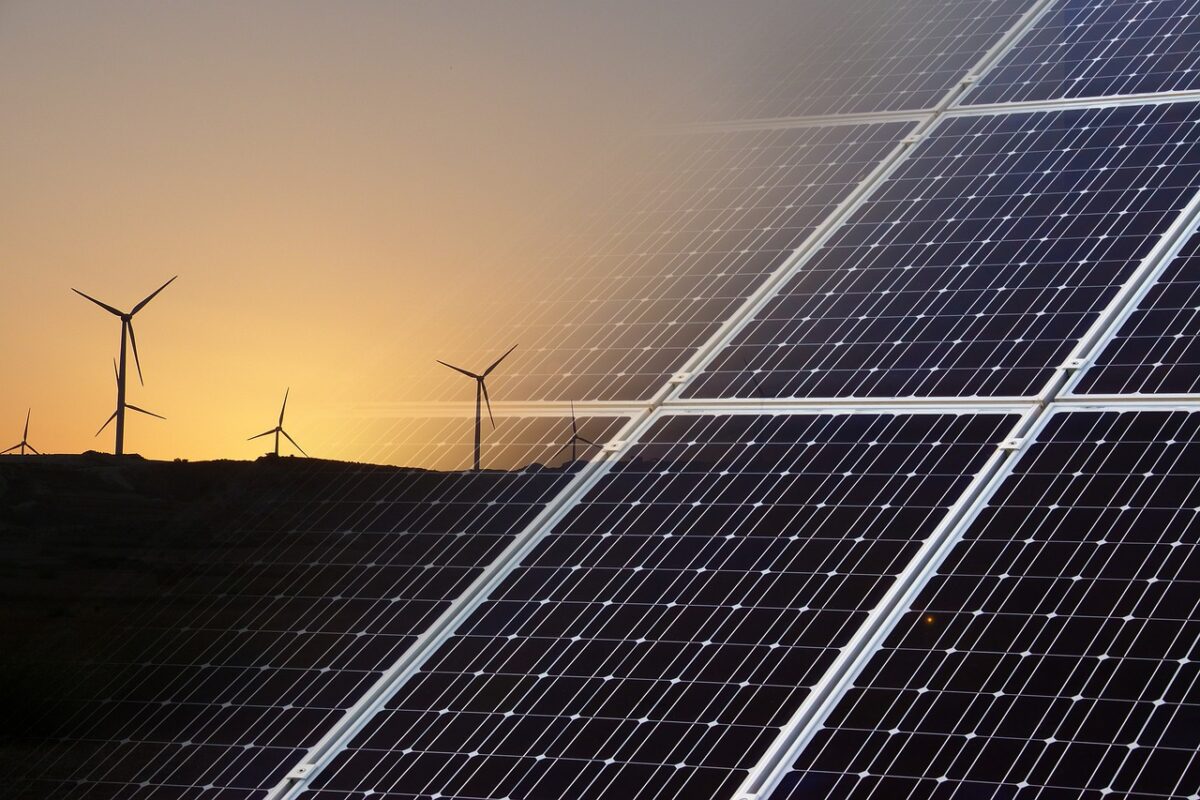 The UK is experiencing record-levels of renewable generation, accounting for almost half of Britain's electricity mix in Q1 this year. This share is only set to grow as evidenced by data from the Microgeneration Certifications Scheme (MCS) which showed that MCS certified domestic solar photovoltaic (PV) installations in Q1 this year increased by 114% increase from the same period in 2021.
The International Energy Agency (IEA) also recently revealed that global renewable electricity capacity is set to rise by 107GW (the largest ever increase) to 440GW in 2023 with solar PV accounting for two-thirds of this growth.
To efficiently manage the increased number of renewables on the UK grid and ensure that energy is generated and stored at times of greatest need is essential to building a successful low-carbon energy system.
One answer to this can be found in the use of Virtual Power Plants (VPPs) which combine renewable assets with battery storage to manage and balance fluctuating renewable energy generation against demand spikes.
Solar Power Portal sat down with Andreas Thorsheim, CEO of the solar marketplace, Otovo, to discuss the significant role VPPs have to play in the path to a smart net zero.
1.    Could you explain what a Virtual Power Plant (VPP) is?
A VPP is an energy supply concept whereby various renewable energy assets (i.e. solar panels, wind turbines, batteries) are combined into a network. Bundled together, these devices can supply vast amounts of power and storage when grid supplies are stretched or fluctuate, working in harmony with one another to balance out peaks and troughs. By storing excess energy and providing stabilisation during spikes and dips, VPPs can reduce the power industry's dependency on fossil fuels and actualise the transition towards net zero through intelligently utilising renewable energy sources.
2.    How common are VPPs in the UK – are you seeing a stronger uptake in light of the energy crisis?
The UK is making strong headway in its demand for batteries and grid services, which are surging. The UK has multiple market layers to solve different tasks: one market balances the supply and demand of energy, another regulates the frequency on the grid. In the UK every problem has an auction attached to it, and someone makes money by providing a solution to the market. VPPs or aggregation of energy assets are quite common in the UK, and in time VPPs will become ubiquitous as they reflect the drastic uptake in renewable energy assets we are currently seeing.
3.    Are the benefits of VPPs widely acknowledged in the energy sector?
Across the energy sector, VPPs are seen as an inevitability. VPPs are a matter of when, not if – and that depends on the speed of the renewable energy transition in the UK. Energy experts and investors are highly excited about them and think VPPs are a promising asset class. VPPs are getting their fair share of credit and hype in the energy sector, and in due course this will naturally filter through to the wider public and political circles as the benefits are more widely understood.
4.     Is there anything that can be done to boost this awareness?
The more people that are able to participate in making money by pooling together their batteries and solar panels, the more widespread the phenomenon will become. In the US, for example, people can make $100 (£77.94) per week with their battery, and that type of story, of course, gets widespread distribution. In time, as VPPs grow in their visibility, they will naturally attract a similarly high level of attention in the UK. This, of course, will also be driven by an uptake in residential solar installations which enable the average person to see the benefits of renewable energy assets for themselves.
5.    What are the main barriers to a nation-wide adoption of VPPs?
The U.K is still not adding enough electric vehicle (EV) chargers, batteries, and solar panels to homes, and this remains a barrier to quicker nationwide adoption. In stark contrast, in the Netherlands, there is a solar panel on virtually every building, and in Germany a battery is attached to almost every solar panel that gets installed on a roof. The UK has some way to go to get there, but eventually they will. The removal of VAT on solar panels last year was helpful in promoting the adoption of solar, and similar incentives will only help.
Ten years from now all homes will generate a portion of their own energy. They will then be able to store it when they over-produce, and will simultaneously be connected in networks where their energy assets cooperate with one another to balance the grid and avoid turning on large coal fuel power plants. The future is brighter than you might think!