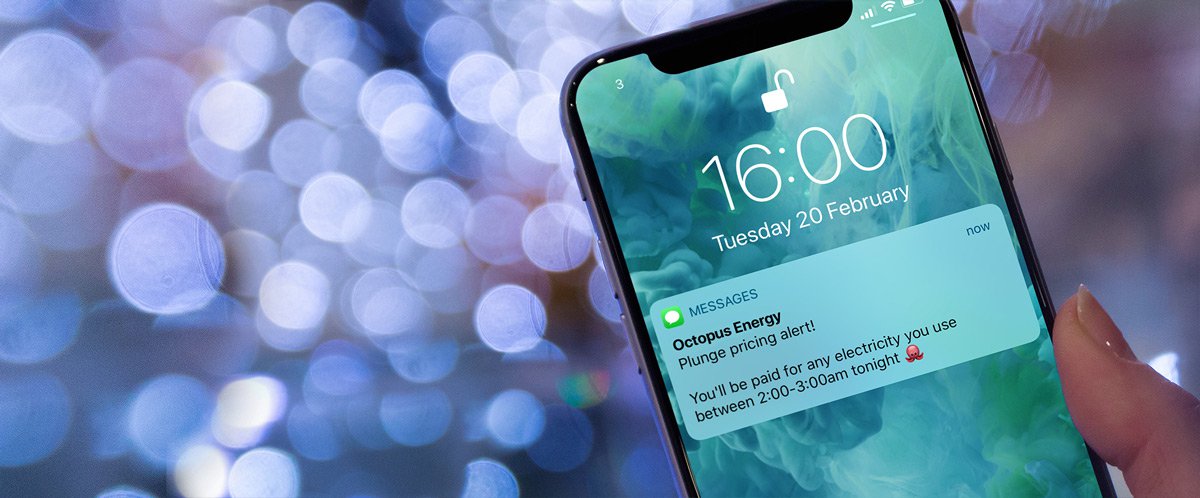 Octopus Energy has increased its export tariffs by 36%, as energy prices in the UK remain at record highs.
As such, its Smart Export Guarantee (SEG) (export only customers) tariff has increased from 3p/kWh to 4.1p/kWh, and its Fixed Outgoing Octopus tariff has increased from 5.5p/kWh to 7.5p/kWh.
The change came into force at midnight on 31 January 2022, and means – according to the company – that it pays customers who export electricity more than any other UK energy supplier.
Rebecca Dibb-Simkin, global marketing and product director at Octopus Energy Group, said they were pleased to be increasing payments for their "brilliant self-generating customers by a whopping 36%".
"We know the future of energy is 'people powered', and benefits a decentralised energy system where increasing numbers of people become generators as well as consumers. This helps the grid become greener, reduce our reliance on imported gas and allows regular households to directly benefit financially."
When the SEG legislation came into full effect in January 2020, Octopus Energy's previous 5.5p/kWh tariff rate was the second highest on the market – Social Energy's topped the offerings at 5.6p/kWh.
Since then, Social Energy has also launched an export tariff offering 20p/kWh but only for the first 1,000kWh exported per year, with this then dropping to an uncapped rate of 6p/kWh. However, in November Social Energy's supply side ceased to trade.
In October 2020, Tesla launched a new tariff with an export rate of 8p/kWh for Tesla vehicle owners and 11p/kWh for non-Tesla vehicle owners. Octopus Energy is the tech giant's energy retail partner for the offering, dubbed the Tesla Energy Plan. Homes with an electric vehicle, solar panels and a Tesla Powerwall battery system are able to access this high export rate by becoming part of the UK Tesla Virtual Power Plant.
Those on Octopus Energy's Agile Outgoing tariff – with both the company's Fixed and Agile Outgoing tariffs launched as successors to the feed-in tariff (FiT) – are currently receiving even higher export rates. The company's Agile tariffs use a dynamic pricing model, and given the high wholesale power prices currently, customers are therefore getting paid as much as £1.28/kWh to export at times.
"Our smart products are an experiment in how a future energy system could work on a large scale. By increasing the payments we hope to convince more people to start producing their own energy and make the UK greener than ever before," added Dibb-Simkin.
The majority of exporting customers on Octopus Energy's SEG (export only), Fixed Outgoing Octopus and Agile Outgoing tariffs have solar panels, although there are also a number with battery energy storage systems and even the odd small turbine, the company noted.
This is standard for SEG tariffs, with Ofgem finding that in the first fifteen months of the scheme, solar PV made up around 99.8% of all installations registered.

Energy crisis continues to bite
The increase to Octopus Energy's export tariffs comes in the same week it announced it is expecting to take a £100 million hit from the energy crisis. In 2021, gas prices grew by around 500%, pushing up wholesale electricity prices as well as gas. This led to 28 suppliers collapsing last year as the high prices combined with the price cap squeezed them, while Together Energy became the first to collapse in 2022.
Next week (7 February), Ofgem is expected to announce the new price cap rate, which will then come into force in April. With power prices remaining high, the cap is expected to jump by nearly 50%, pushing up bills to £1,865.
Octopus Energy is the fastest growing energy provider in the UK, having built up a customer base of 3.1 million customers in the five years it has been operating. It attributes this growth to the success of its proprietary cloud-based energy technology platform Kraken.
In addition to its own customers, the company has signed licensing agreements with the likes of Good Energy, E.ON and EDF for Kraken. In the UK, around 45% of the population is expected to be on the software platform once customer migrations have all been completed, while globally it already serves 25 million.
The company announced its predicted economic hit from the energy crisis as part of its FY20/21 results, which saw the Octopus Energy Group's revenue increase by 62%.
Following on from that financial year, the company has continued to go from strength to strength seemingly, and is now valued at approximately £3.7 billion ($5 billion), having closed an investment round totalling £752 million ($900 million) – made up of a £445 million ($600 million) investment from Generation Investment Management and a £227 million ($300 million) investment from Canada Pension Plan Investments Board.