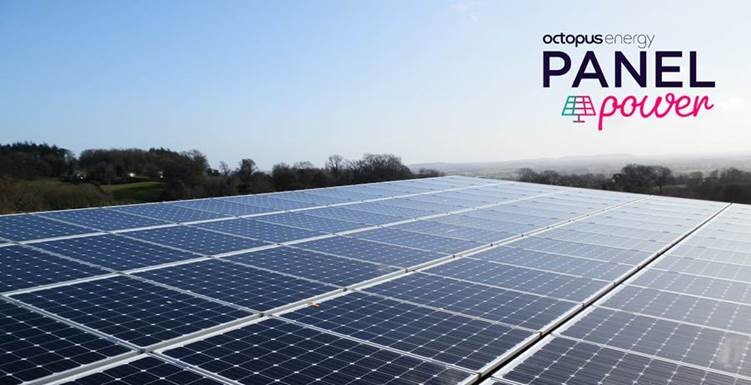 Specialist clean energy investor Octopus Renewables has won a £150 million corporate pensions mandate from a large UK-based institutional investor.
The Renewable Energy Income Partnership IV (REIP IV) mandate will be used to invest in a range of renewable assets, including solar in the UK.
Octopus Renewables is now the largest investor of utility-scale solar power in Europe the company said, as well as a leading investor in onshore wind and biomass in the UK. It manages a global portfolio valued at more than £3 billion, which fall under the management of the Octopus Energy Group following its acquisition of Octopus Renewables earlier this year.
"We are committed to working together with institutions to support the global transition to a net-zero economy," said Alex Brierley, co-head of Octopus Renewables.
"The latest IPCC report underlined the scale of investment that is needed to tackle the climate crisis, and the speed at which that investment must take place if we are to limit further effects of climate change."
It follows research from Octopus Renewables last year into the growing interest from institutional investors and pension funds in renewable energy assets. This found that the c.100 institutional investors with £5.1 trillion (US$6.9 trillion) under management, were planning to invest £544 billion (US$742.5 billion) into the sector over the next ten years. Additionally, 80% were planning to increase their allocations to renewables over the next three to five years.
This newest mandate follows a £250 million commitment from pension company Nest and the Renewable Energy Income Partnership III, a £185 million mandate from the National Grid Pension Scheme.
Chris Hulatt, co-founder at Octopus Group said: "With predictable income, diversification and sustainable investment all at the forefront of institutional investors' minds, renewable energy is an incredibly attractive asset class. To see institutional investors continuing to choose us as a partner is fantastic validation of our strategy and we look forward to helping them achieve their investment goals."