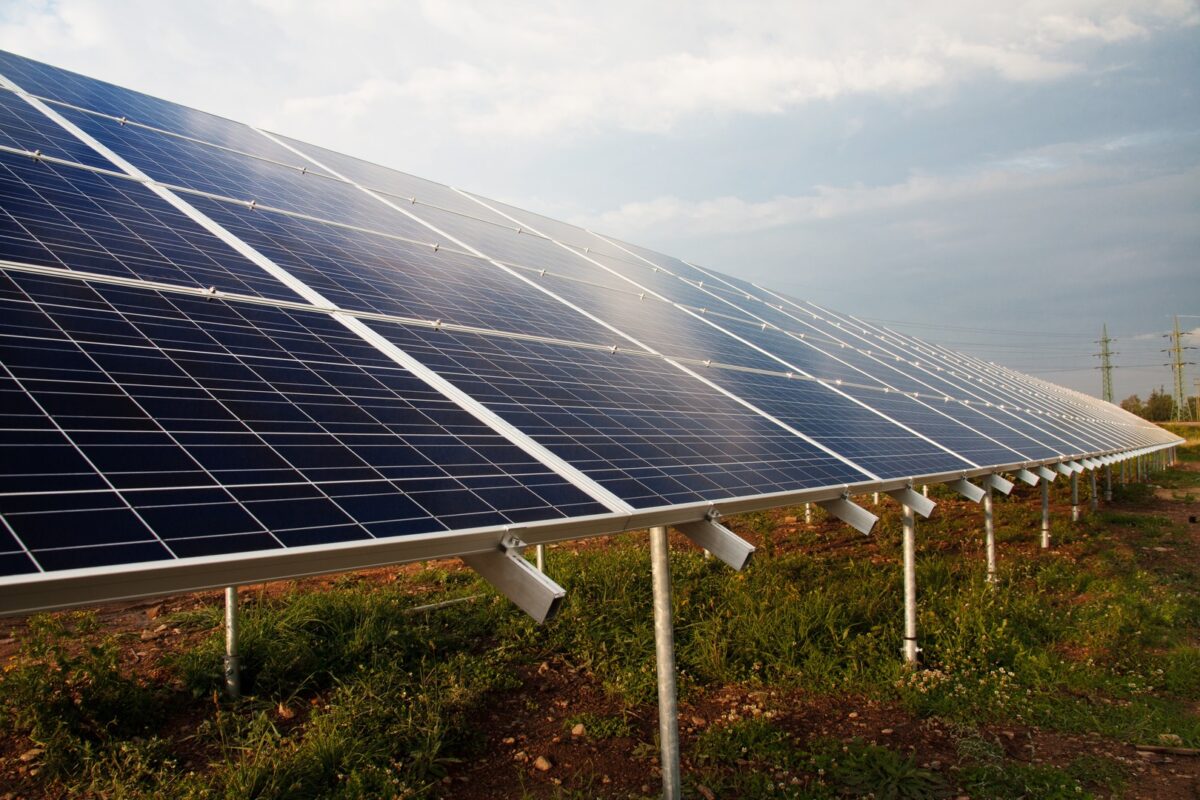 Developers and planners of new solar sites are continuing to operate at a frantic pace, with no signs of slowing down. Indeed, there are now several different types of developer vehicles in the mix within the UK, with JV's being announced almost on a weekly basis.
During September 2020, over 1GW of new large scale solar sites were added to the large-scale ground-mount pipeline, across 28 new locations. This is a new monthly record for capacity being added to the pipeline. The graph below illustrates this now.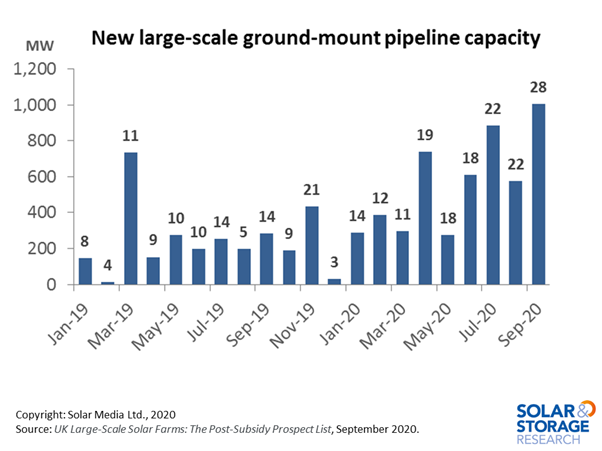 Over the past six months, a massive 4GW of new sites has been scoped or put into full application across the UK. This is massive on all counts, and something nobody saw coming 12 months ago.
While much of the focus has been on the JV's announced in the past few months, many of the developers behind the first wave of deployment under FiTs and RoCs are back on the scene. For example, during 2020, British Solar Renewables and Anesco have returned to UK site scoping/planning.
The cumulative pipeline of UK solar farms has now reached 11.6GW, across 469 sites. With the focus on planning during 2020, this figure could potentially reach 13GW by year-end. The graphic below shows how much the pipeline has grown under pure post-subsidy conditions.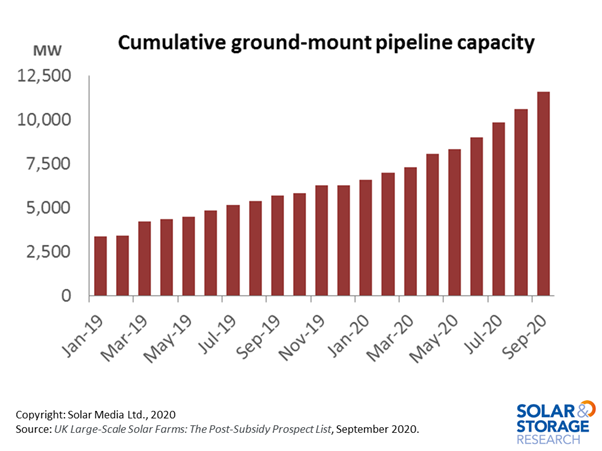 While most of the sites are now at 49.9MW, one more mega-scale site was added during the past month: a 350MW (as yet, pre-NSIP) location outside Chelmsford, as part of EDF Renewable's new strategy to get involved in the build phase of UK solar sites. Until now, EDF had been mainly an off-taker of solar energy in the UK. Similar to Statkraft and others, EDF has aligned with planners that have a demonstrated track record in UK solar activities.
The full details of all pipeline projects making up the 11.6GW pipeline in the UK can be accessed by subscribing to the UK Large-Scale Solar Farms: The Post-Subsidy Prospect List report, details of which are available on the link here.