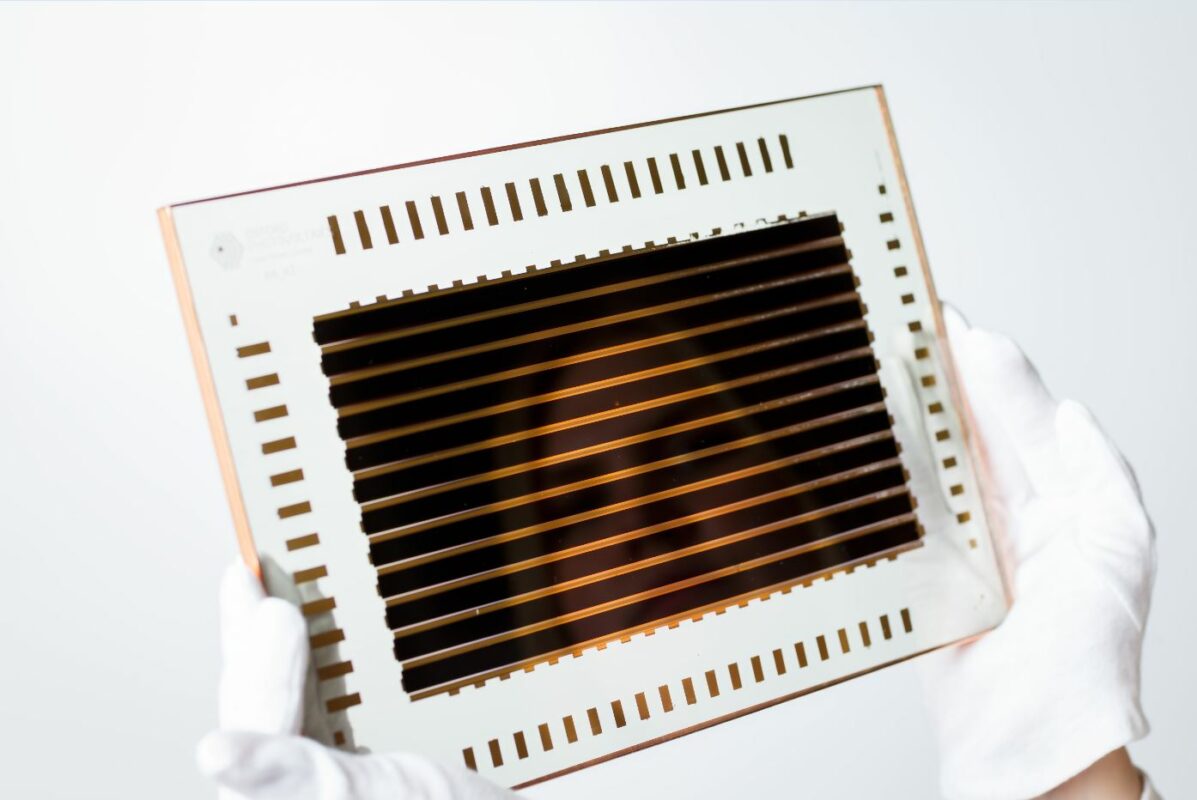 Perovskite specialist Oxford PV has announced a five-year research project with the University of Oxford that it says will push the boundaries of perovskite technology.
The £5 million research project intends to develop a thin-film, multi-junction perovskite cell with a target efficiency of 37% as well as long-term stability in operation.
Such an efficiency would represent a major leap for perovskite cells. In June this year Oxford PV claimed a new world record for certified efficiency of a perovskite-on-silicon cell at 27.3%.
Half of the fund has been granted from the Engineering and Physical Sciences Research Council as part of its Prosperity Partnerships programme, while the other half has been matched by Oxford PV.
Oxford PV's partners on the project will include the University of Oxford's Photovoltaic and Optoelectronic Device Research Group, which is led by Oxford PV's chief scientific officer and co-founder Henry Snaith, and the Semiconductor Research Group.
Chris Case, chief technology officer at Oxford PV, said while the company's commercial focus remains "firmly" on its two-terminal perovskite-on-silicon tandem solar cell technology, it was "always exploring new ways to push the boundaries".
"This new initiative with Oxford University is one such project. Longer term, providing the PV industry with a low cost solar cell technology that could reach an efficiency level of nearly 40%, is an exciting prospect that would further transform global solar energy generation – helping drive the world toward an all-electric future."