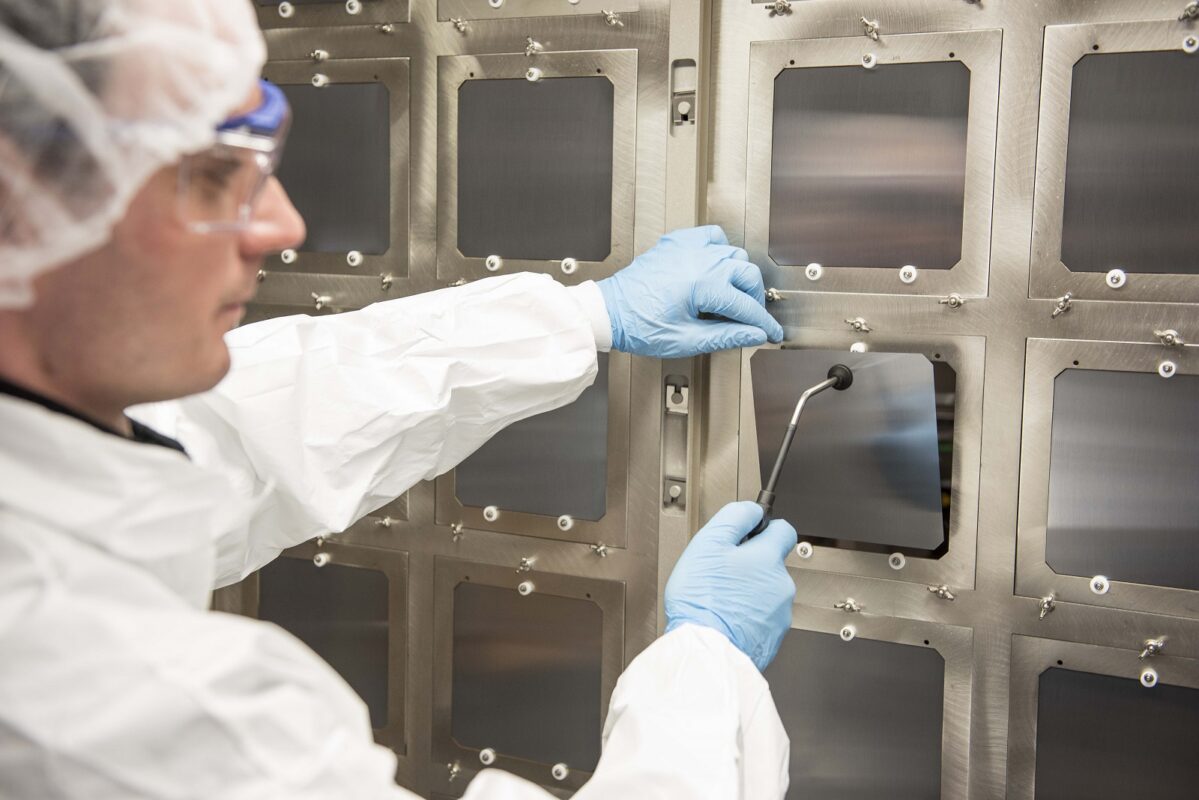 UK-based perovskite specialist Oxford PV has raised £31 million in a Series D funding round which included participation from a host of global energy companies.
In the first portion of its Series D funding, the company saw "major" new investment from Chinese renewables firm Goldwind as well as new funding from Equinor and Legal & General.
The funding is to be used to help commercialise Oxford PV's technology, with the company claiming it to be well positioned to do so after a productive year.
The past 12 months has seen Oxford PV's perovskite-on-silicon cell set a new world record for efficiency, and its technology passed reliability tests associated with the IEC 61215 protocol.
Furthermore the company's pilot line is producing commercial-sized tandem solar cells which are being validated by Oxford PV's development partner, an as-yet-unnamed major silicon solar cell and module manufacturer.
Frank Averdung, chief executive at Oxford PV, said the investment demonstrated its partners' continued confidence in both the technology and its "commercial readiness".
"We are delighted to have investors that recognise the capability of our perovskite solar cell technology to transform the performance of silicon-based photovoltaics and the role it will play in the global transition to a clean energy future," he said.