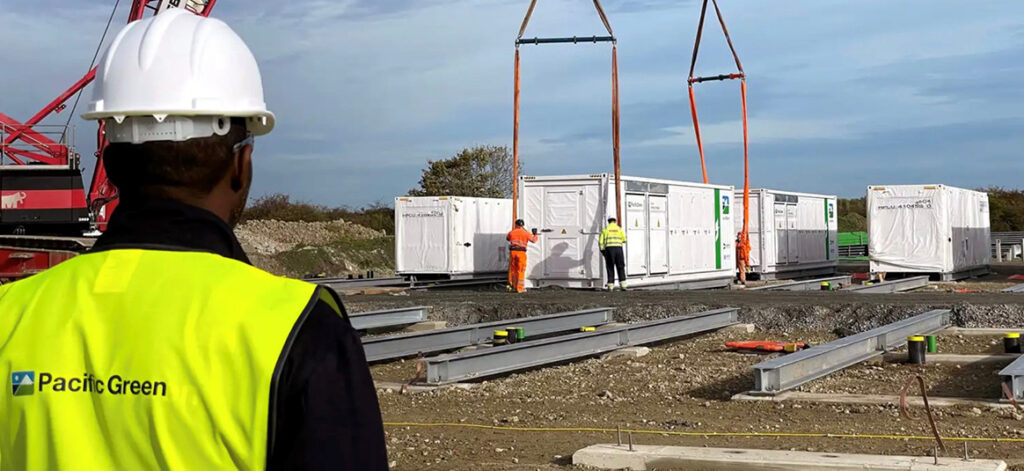 Pacific Green has secured a combined £123.5 million facility to support construction of its 1.5 hour, 249MW/373.5MWh battery energy storage system (BESS) in Kent.
NatWest organised the facility acting as Lead Structuring Bank, Agent, Security Trustee and Hedging Counterparty, coordinating syndicate financing of a £120 million capex loan and a £3.5 million VAT facility for Sheaf Energy Park – a wholly owned subsidiary of Pacific Green Technologies Ltd.
Alongside NatWest in the syndicate sits UK Infrastructure Bank (UIB), with each bank holding a 50% share in the capex loan, whilst the VAT facility is solely funded by NatWest.
The site is expected to go live in July 2025.
"It's great to support the new Sheaf Energy Park project and continue to help the decarbonisation agenda of the UK, working alongside UKIB to give Pacific Green a market leading debt structure that helps them bring in a further 249MW of flexible generation assets to the grid," said Jacob Lloyd, head of specialist asset finance at NatWest.
"BESS continues to play a big role in the UK's grid stability, and we look forward to working further with Pacific Green on the future of energy transition."
Pacific Green recently sold its Richborough Energy Park 99MWh BESS site in Kent, with Sosteneo Fund HoldCo S.à.r.l. purchasing 100% of Pacif Green's shares in the site, which is set to become operational before the end of this year.