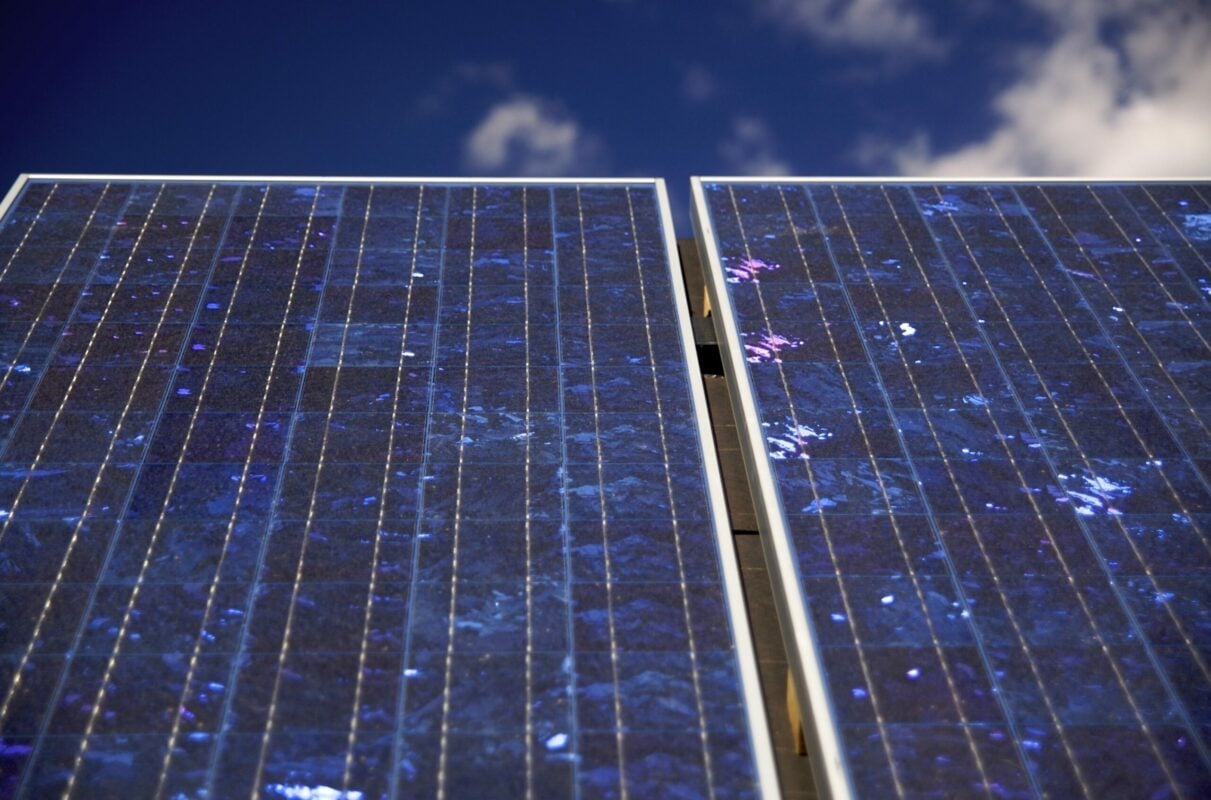 A solar farm in Norfolk has been hit by the theft of tens of thousands of pounds worth of equipment.
Norfolk Constabulary has confirmed that a solar farm situated near the old RAF Langham airfield was burgled in the early hours of Wednesday 17 January.
A total of 157 panels and seven inverters, which were connected and operational at the time, were stolen from the site. The police described the panels as around 6ft x 4ft in size and weighing between 30 – 40 kilograms each, indicating them to be of a standard crystalline 60-cell format. More than 100 panels were left at the scene.
In total, it is estimated that it will cost around £40,000 to acquire and re-install the stolen components.
Norfolk police are now investigating the incident and anyone with information is being urged to contact PC Jason Pegden at Wells Police Station.
A spokesperson for Norfolk Constabulary told Solar Power Portal that the theft is not being linked to any other incidents in the country at this stage.
Police are however investigating the possible use of a Luton-type van which was spotted leaving the scene using a farm track on the road connecting nearby Morston and Langham.
While still isolated in their frequency, reported incidents of thefts of solar panels and associated equipment from ground-mount solar farms have become more common in recent months.
In November 2017 Hampshire police revealed that it had arrested four men on suspicion of using a transit van to steal spare solar panels from a utility-scale solar farm in Overton, linking the incident with as many as six other solar farm break ins in the area.