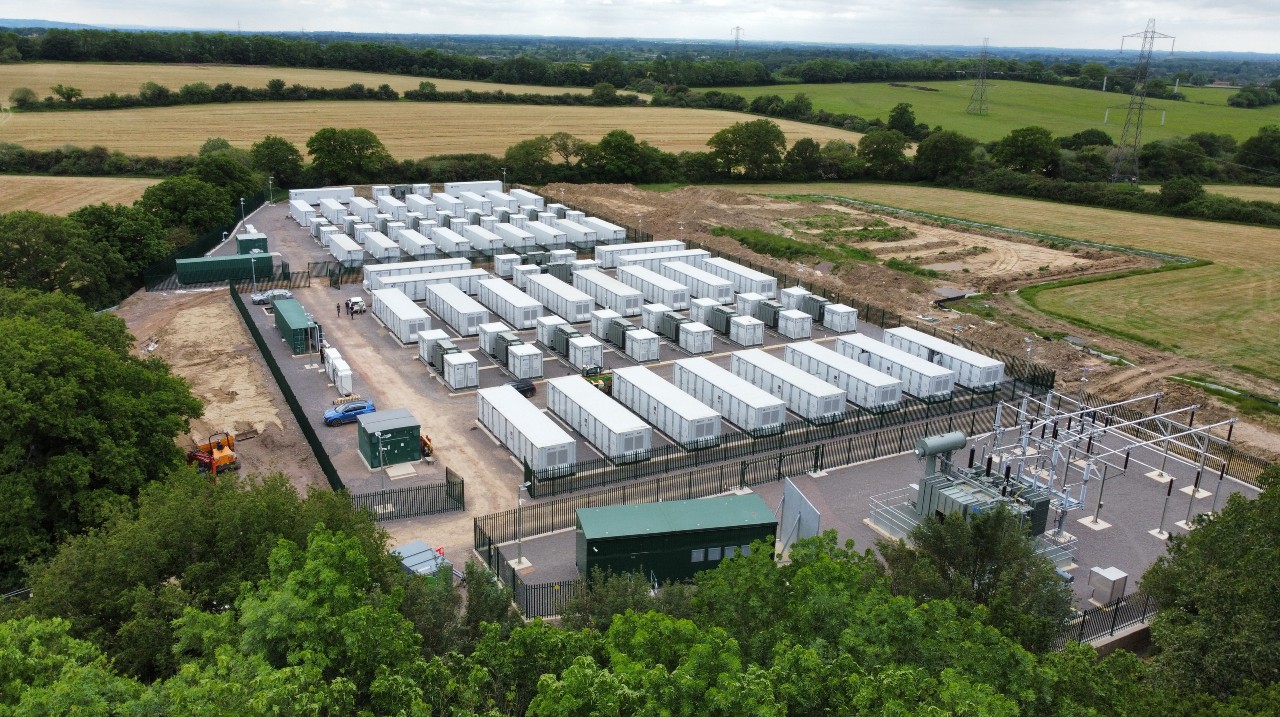 Welbar Energy Storage joint venture – made up of Penso Power and Luminous Energy – have secured planning permission for a 350MW connection capacity battery storage development in North Warwickshire.
The Hams Hall site includes approval for more than 1,750MWh of battery storage, with the lithium-ion battery asset having scope for more than five hours of duration.
Penso Power said it will provide a broad range of services to support Britain's electricity grid, including the potential to provide longer duration services.
A report from Aurora Energy Research in February suggests up to 24GW of Long Duration Energy Storage will be needed by 2035 to allow the grid to completely decarbonise. The need to develop within this sector is gaining increasing attention, including the Department of Business, Energy and Industrial Strategy unveiling nearly £7 million in funding to support its development earlier this year.
Speaking to Solar Power Portal recently, Richard Thwaites, CEO of Penso Power said: "So with our model, we definitely see a scale benefit of larger projects. That's on connection costs, deployment costs, procurement, also ongoing operations and options for routes to market. So we think large projects make a lot more sense from a financial point of view."
Hams Hall – which sits east of Birmingham and close to the M6 Toll – is part of a more than 3GWh pipeline of projects being funded by global maritime group BW Group, following an agreement announced by Penso Power in October 2021.
Penso Power, Luminous Energy and BW Group will all become joint shareholders in the development of the Hams Hall project, with the former also overseeing it when it becomes operational.
"Now more than ever the UK needs to take back control over its energy supply," said David Bryson of Luminous Energy.
"Energy storage is critical in supplying affordable, clean power, while also enhancing the UK's grid reliability. This project, one of a pipeline we have in development, will also contribute financially to sustainable and green initiatives locally."
Penso Power has previously developed the 100MW Minety battery energy storage system (BESS), which entered into full operation in July 2021. The site consists of two 50MW batteries, with plans in place to expand the site by a further 50MW.
The company is looking to continue to target larger scale, longer duration battery energy storage going forwards.
"I'm amazed that we're still seeing one hour duration projects, seeing them going into planning. I can't see why someone would do a one hour duration project. It is so limiting in terms of what you can do with it," added Thwaites.
Luminous Energy meanwhile specialises in the development of large-scale solar and battery energy storage projects, having brought over 1GW of projects to market across four continents. This includes a number of projects in the UK, such as the Llwyndyrus solar farm in Wales which it sold to Blackfinch Energy in 2019.