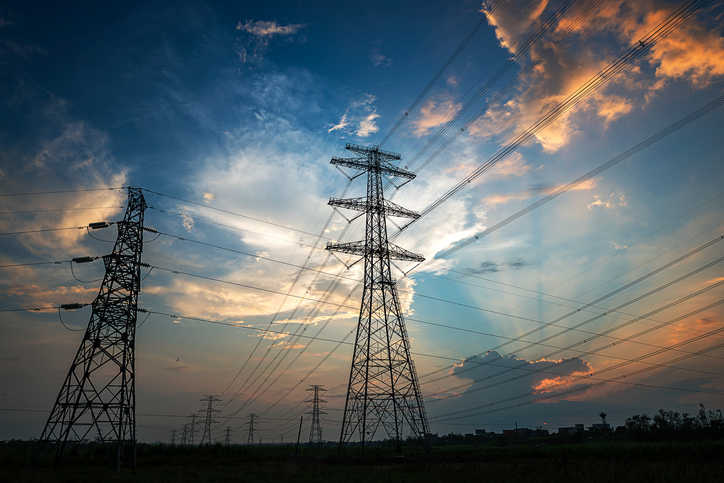 Network solutions company Alcemi has been granted planning permission to develop "one of Europe's largest energy storage facilities".
The 2-hour 500MW/1,000MWh energy storage facility could begin construction in the coming months, subject to a final investment decision.
The project will be developed in partnership with renewable energy investment firm Copenhagen Infrastructure Partners (CIP) via its Flagship Funds and is planned to be situated in Coalburn, Scotland, just to the southeast of Glasgow.
Alcemi chose the project's location to support the national transmission system by limiting the impact of network constraints. According to the group, the project has "undergone extensive environmental impact assessments to ensure it meets the highest sustainability and safety standards". The site is also expected to benefit from landscaping measures to limit the visual impact of the project site.
"We're delighted Alcemi's first project has received planning permission, it's a fantastic result after so much hard work," said James Forster, chief development director of Alcemi.
"Energy storage is vital in supporting the UK's transition to net zero and decarbonisation and we're thrilled to be making such a significant contribution with one of the largest projects in Europe."
Solar Power Portal previously reported that Alcemi and CIP had partnered for the development, construction and operation of a 4GW portfolio of UK energy storage assets back in March 2022. This 500MW energy storage site is the fruition of this partnership and will contribute to this growing portfolio.
At the time, the companies said that the projects are being developed at strategic locations that will support the transmission system by limiting the impact of network constraints, with this to help reduce the overall cost of energy for consumers as well as lower the carbon intensity of the UK power sector, by ensuring better utilisation of renewable energy and therefore limiting the need for fossil fuel power generation during periods of peak demand.
This however, is not the only partnership CIP has sought. Earlier this year, CIP entered into a similar partnership with Amberside Energy to develop a 2GW portfolio consisting of solar and battery energy storage system (BESS) projects across the UK.
The projects are to enhance the UK's net zero prospects whilst also maintaining economic opportunities at both a local and regional level. This will be achieved by ensuring ESG guidelines are met in addition to engaging with local communities on the projects.