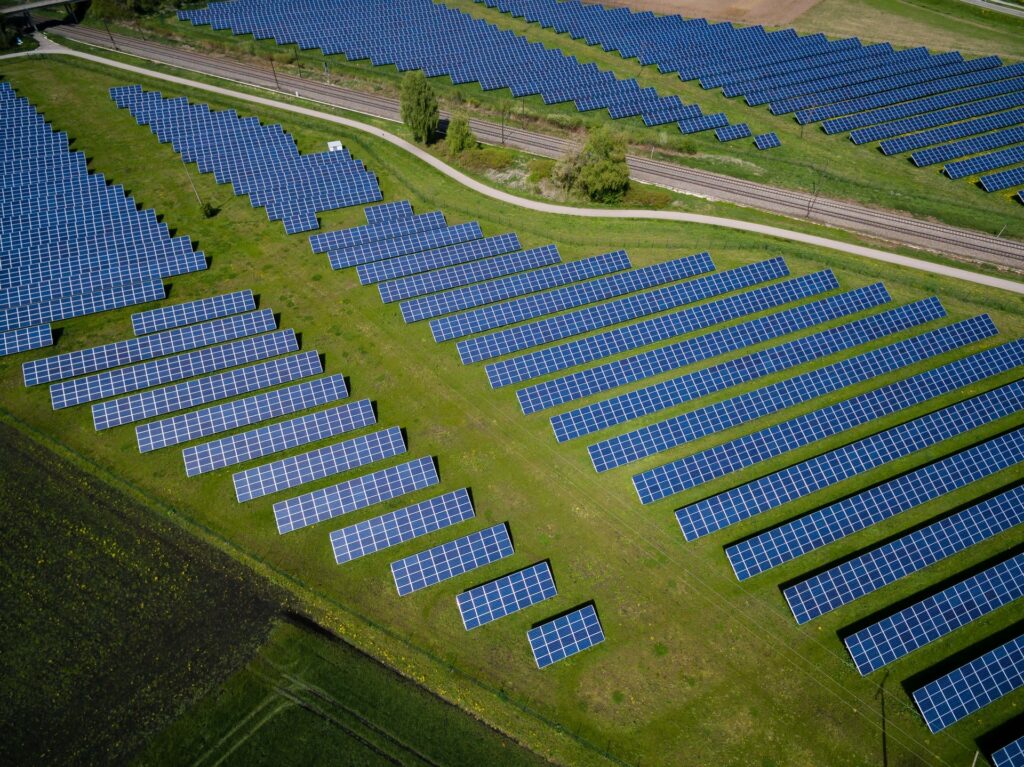 UK-based renewables developer Elements Green has unveiled early-stage plans for a 1GW solar project in Nottinghamshire.
Dubbed the 'Great North Road Solar Park', the sheer size of the project means it would be categorised as a nationally significant infrastructure project (NSIP), joining the likes of Botley West and Cleve Hill in attaining that title.
The project would be located to the northwest of Newark-on-Trent and the developer has already secured a grid connection into National Grid's existing substation at Staythorpe, Nottinghamshire. The project map can be found below: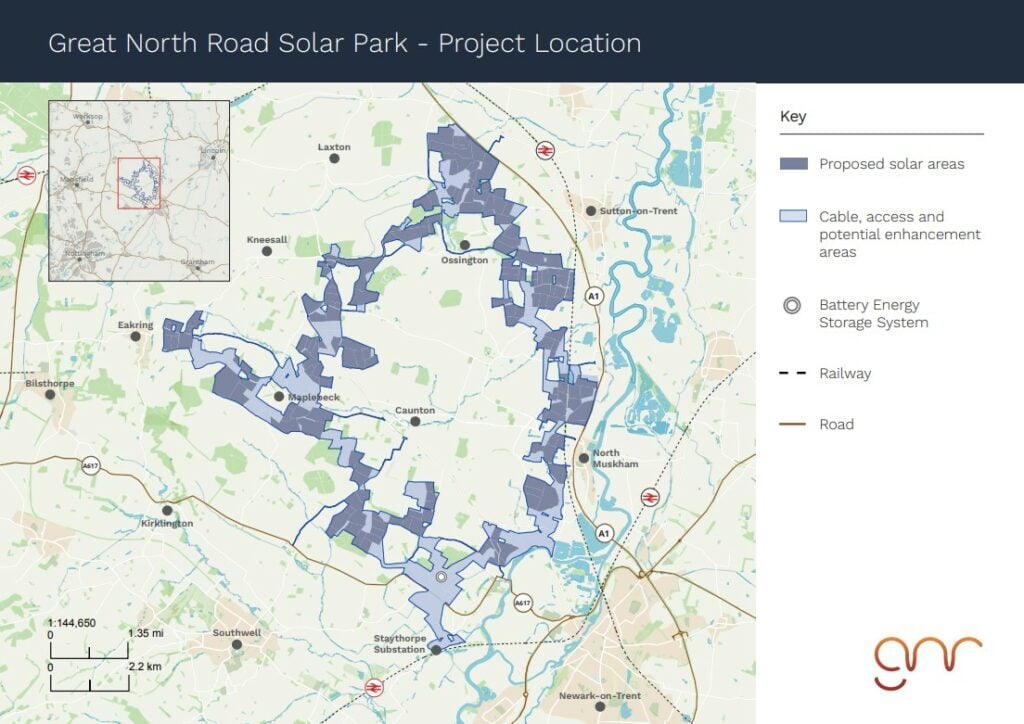 Despite being in early-stage development, Elements Green did reveal a few core details for the project. This includes on-site energy storage, although the capacity has not been disclosed, as well as biodiversity improvements and associated infrastructure to connect to the Staythorpe substation. Work is currently underway to determine suitable areas for these assets.
Elements Green also confirmed that the findings from this initial work will be shared through a first stage of community consultation anticipated in early 2024.
The company also believes that the development process for Great North Road Solar Park through a development consent order (DCO) submission and examination will take between two and three years. Subject to achieving consent, construction would begin around 2027.
"Our proposals for Great North Road Solar Park build on the Trent Valley's long history of powering the UK", confirms Mark Noone, project director for Great North Road Solar Park.
"With an installed capacity of over 1GW DC the scheme would help secure the UK's future energy needs, while making a 1.5% contribution towards the government target to increase the UKs solar capacity to 70GW by 2035. Stepping up the production of sustainable, home-grown electricity it would also contribute to tackling the cost-of-living crisis head-on through the reduction of household energy bills."
UK NSIP's gains yet another boost
As reported by Solar Power Portal in July, the government is in discussions to try and speed up the process of NSIP development. The government's aim is to make the process "better, faster, greener, fairer and more resilient by 2025," having signalled its intent to do so earlier in the year.
It is also worth noting that NSIPs appear to be growing in frequency. For instance, just last month Danish power company Ørsted announced that it will venture into the UK solar market via a 740MW project, interestingly, also situated in Nottinghamshire.
In August, joint venture Firma Vogt Solar also revealed plans for a 150MW solar-based NSIP in Cumbria which would also feature 100MW of co-located battery energy storage.
Solar Power Portal's publisher Solar Media will be organising the 11th annual edition of Large Scale Solar Europe in Lisbon, Portugal during 21-22 March 2024. The event will explore the future solar markets of Portugal, Spain and Italy, with panels around securing faster grid connection, solar-wind hybrid projects and the integration of storage with solar PV among others.