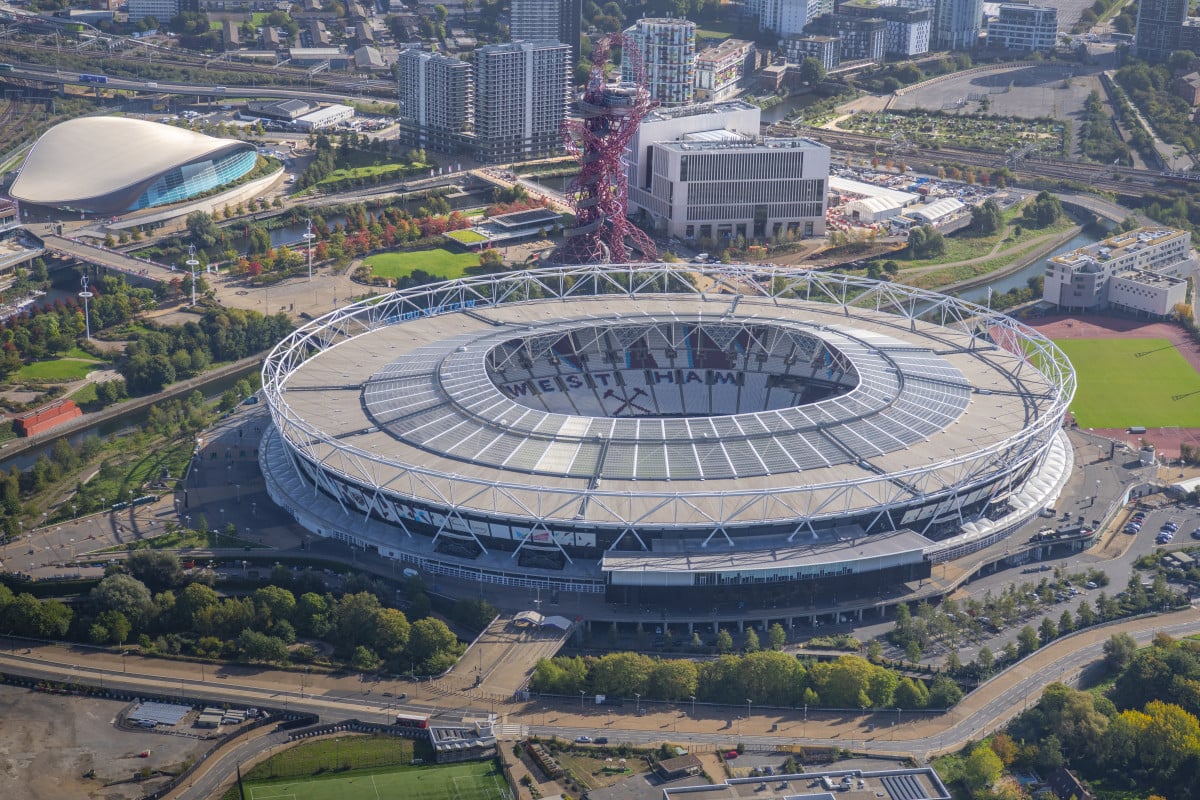 The 66,000-seater 2012 Olympic stadium, which is now home to West Ham United, could soon install a solar PV membrane on its roof.
Set to be explored via a feasibility study, this development would be in line with its strategy to reduce its carbon emissions to achieve carbon neutrality by 2030.
The project is expected to cost around £4 million over a two-year period with the stadium's owner London Legacy Development Corporation (LLDC) hoping to generate energy by the end of 2024.
Once operational, the solar panels will be capable of generating around 3,000,000kWh per year at the London Stadium. The feasibility study is set to cost around £60,000 according to LLDC.
"London Stadium has an ongoing programme to achieve net carbon zero in the long term. In recent years this has included the installation of LED lighting and significant efforts to reduce day to day energy consumption – to date this has delivered a 14% reduction," a spokesperson from London Stadium told Solar Power Portal.
"The provision of energy through solar or similar technology has been explored previously but was not possible with the technology available at the time. Recent developments suggest that the previous barriers – which included the weight loading required upon the roof – may now be addressable.
"The purpose of the feasibility study is to explore this and quantify the cost and benefits achievable. The outcome of this will determine how self-sufficient the stadium could become in the future."
LLDC also stated in its latest budget it could explore a solar PV installation at the Ticket Office and Shop in the future.
A number of stadiums across England have turned to solar in the past to reduce their overall carbon emissions. One high profile case is the agreement between Octopus Energy and Arsenal, signed in 2017, in which the energy supplier would power the 60,000-seater Emirates Stadium through its significant array of solar farms.
In May 2022, UK-based greentech startup Solivus completed the installation of more than 600 ultra-thin-layer solar panels on the roof of Premiership rugby club Northampton Saints' stadium.
The panels were fitted on the roof of the Church's and Barwell Stands at Cinch Stadium at Franklin's Gardens, on roofs previously thought to be unsuitable for solar installations.
Solar Power Portal's publisher Solar Media will host the UK Solar Summit on 27-28 June 2023 in London. The event will explore UK's new landscape for utility and rooftop solar, looking at the opportunities within a GW+ annual market, and much more. For more information, go to the website.