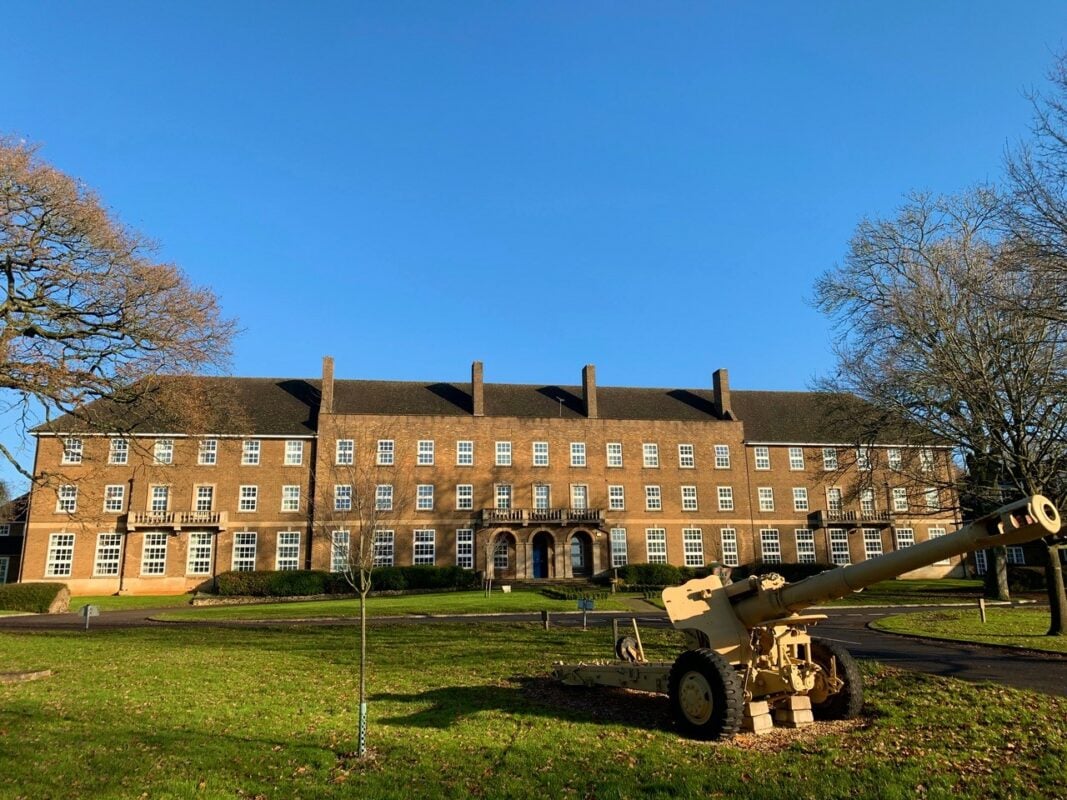 Public Power Solutions (PPS) has outlined plans to build a 1.4MWp subsidy-free solar farm in partnership with the Ministry of Defence (MoD).
The private-wire farm would be located at the Duke of Gloucester Barracks in Gloucestershire. It forms part of a pilot programme that could see up to 6MWp of solar PV installed across four bases over the next year.
PPS, which is a wholly-owned subsidiary of Swindon Borough Council, has submitted the planning application to Cotswold District Council on behalf of the Secretary of State for Defence.
Working alongside the Army's delivery partner The Defence Infrastructure Organisation, PPS carried out all the project development work, including feasibility studies and grid works.
Around 5,200 panels are set to be installed on the 2.4 acre site, with electricity from the farm to account for a third of the total energy usage of the site over the course of a year.
Plans for improved grassland maintenance of the site with additional biodiversity enhancements for birds and reptiles on other areas of the barracks have been proposed.
Steve Cains, head of PPS, said the site is "ideal" for solar generation.
"This project shows that in the right conditions, subsidy-free solar is a viable option for public sector organisations looking to reduce their carbon emissions," he said.
This is the second project PPS has work on with the MoD, having completed the procurement for the 70MW Lyneham solar farm in Wiltshire in 2015.
Last year, PPS installed a 2.5MW subsidy-free project to supply electricity to the Swindon Household Waste Recycling Centre's solid recovered fuel plant.
Subsidy-free solar in the UK appears to be strengthening, with many developers embarking on subsidy-free projects. NextEnergy Solar Fund lauded the completion of its maiden subsidy-free asset last month, announcing a target of 150MW of subsidy-free by the end of 2020.
Bluefield is also starting to stock its pipeline with subsidy-free projects, and Wyelands Bank has set its sights on becoming one of the early movers in subsidy-free solar finance in the UK.