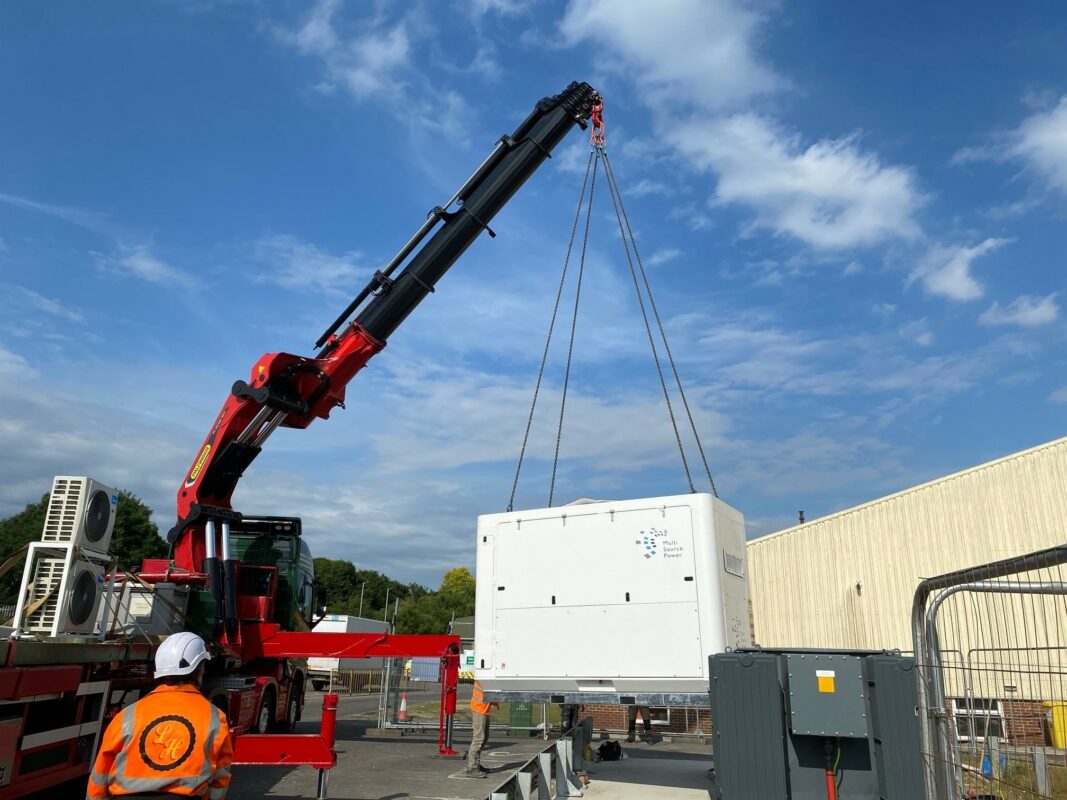 Swindon Borough Council's development arm Public Power Solutions (PPS) has commissioned its Waterside Battery project.
The 500kW/832kWh lithium-ion battery is co-located at Swindon's Household Waste Recycling Centre at Waterside Park, which is already powered by the 2.5MWp Barnfield solar array.
This site is set to become the electric vehicle (EV) hub of Swindon Borough Council's fleet, with 16 EV chargers commissioned earlier this year.
By integrating the battery energy storage into the existing power system, the council can help reduce its electricity costs by storing excess power from the solar farms and using it during times when the sun is not shining, it noted.
"Installing battery storage next to the solar array which is helping to power the Recycling Centre and electric vehicle chargers shows how different green technologies can work together in harmony to enable council services run more efficiently and sustainably," said Steve Cains, director of power solutions for PPS.
"The Waterside Innovation Hub is an exemplar of green infrastructure demonstrating that the public sector can follow Swindon's lead in the shift to a low carbon economy."
The project has been fully funded by the Department of Business, Energy and Industrial Strategy's (BEIS) Public Sector Decarbonisation Fund.
In addition to this battery energy storage asset, PPS together with Zenobē announced the construction of a 2MW/24MWh battery energy storage system at the Waterside Park site in June. This is a standalone project, and is expected to be completed in early 2023.
These projects form part of wider steps by Swindon Borough Council to become net zero by the end of the decade. For example, in January PPS entered into a co-development agreement with Hive Energy and Ethical Power targeting 250MW of solar and storage over the next three years.
"Harnessing renewable energy forms a key part of the Council's commitment to get greenhouse gas emissions from our operations to net zero by 2030," councillor Keith Williams, Swindon Borough Council's cabinet member for climate change, finance and commercialisation said.
"Our depot and the recycling centre at Waterside Park is already partially powered by renewable energy from our nearby solar park at Barnfield. But now the newly installed battery will store electricity for use at other times of the day when the sun isn't shining."