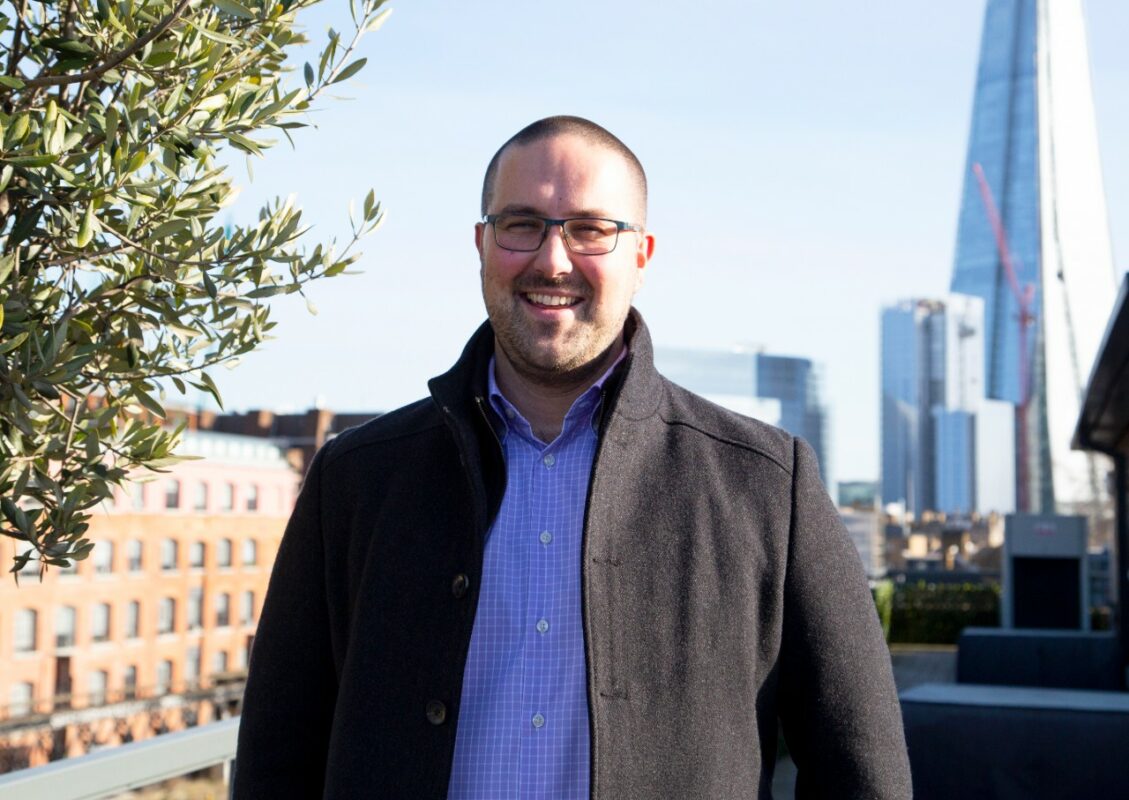 In February, Solarcentury announced that it was returning to the UK market with the Elwy Solar Energy Farm.
The 62MW Welsh site will be the company's first in the country for four years and will generate 60GWh of electricity per year from ground mounted panels together with onsite batteries.
Solar Power Portal caught up with Chris Banks, UK business development manager at Solarcentury, about the site, why now was the right time to return to the UK market and the rise of subsidy-free developments.
Why is Solarcentury deciding to return to the UK market now?
It has been constantly monitored. Solar costs have been decreasing, pretty much year-on-year over the past 10 years. As subsidies and support mechanisms fell away around the 2015/2016 mark, it was clear that there needed to be a little break or pause to think about how future solar farms would be built, constructed and paid for.
Whilst costs have continued to come down, there's also been a change in the way investors have looked to put their money into renewable energy schemes. You're seeing different parties come in which support different models, which might be under a market trading scheme, whereas previously schemes have been on longer term power purchase agreements. Battery technology, which came into the UK arena around 2016 just as the renewable activity was decreasing, has developed and our understanding of deploying actual projects has greatly increased. So now it's a good time to bring the two technologies together.
The UK is Solarcentury's home market; it is where we started over 20 years ago. So there's certainly a keenness from everyone else to get back into the home arena and an excitement behind that.
How important do you think the growing subsidy-free market in the UK is for the industry?
Oh, absolutely important. On various fronts, we've got the government targets to reduce CO2 emissions and it's clear that in order to achieve that we need to tackle everything, on all fronts. The electrification of industries to try and achieve those carbon reductions puts more pressure on generating electricity in clean form.
It's not only solar, other renewables are going to be behind the reduction of CO2 for the electricity generation needed for domestic heating and transportation as we move to electric vehicles. If in the future hydrogen is going to have a part to play in the energy economy, then renewables will support that as well.
How has the announcement of the CfDs changed the solar landscape in the UK?
It's an interesting one, having read through the consultation document, it's a clear statement from the government to say that there needs to be more renewables and this is the first clear cut renewables specific statement about the requirement to get more megawatts on the system. I think it's also saying that so much is required that the CfD is there to try and get that many more megawatts deployed than would otherwise be achieved without it, which is obviously very, very encouraging.
When it comes down into the nitty gritty of how it goes about supporting projects we are working through this to make sure that it does what it intends to do and there are no unintended consequences.
The market is moving on, as I said we're looking at battery and the solar schemes together and the CfD scheme was created when batteries weren't playing such a part in projects. So we need to make sure that the CfD scheme really does support the new, more advanced combinations of technologies to get more projects deployed.
Anyone working in renewables knows that the finances are one element of getting more projects deployed. Obviously, there's a point about whether the grid can take this amount of electricity, if we're going to get the required amount of electricity coming from renewables, is the grid able to take it? Similarly, is the planning regime capable of permitting the required amount of new generation and how can it process this amount of applications? How does it view the materiality of the need for more renewables?
Do you think there are many barriers that remain in the UK for large scale solar sites now?
Being able to get the amount of power that comes from big schemes through the network is top of the list, because the projects are delivering quite chunky amounts of power. Traditionally, under the previous subsidy mechanisms, projects were much smaller, and they could feed into lower tiers of the network. But with the scale of projects that we're looking at to drive down construction costs and deliver green power at scale, we are flirting around that boundary between distribution and transmission.
The transmission system has been opened up to make it more accessible to smaller scale – relative to offshore wind farms – renewables coming in. So there's a lot of learning going on with developers to find out how we can get projects to work, on either distribution or transmission system connections so we can deliver the power without exorbitant reinforcement costs, which make a project unviable.
I think the barrier of public acceptance is certainly less than it was. We've recently gone out and had a limited amount of public engagement for our Elwy Solar project. Unfortunately, the COVID-19 situation made us pull back on the engagement, but nonetheless before we were under lockdown we were able to get a feel for what the public responses were in the area. And it's very interesting to see a change in the mood from when I was developing projects and speaking with communities five or six years ago. People are saying things like, 'we can see why you're doing this' and coming off the back of the storms earlier in the year, people were piecing it together with tackling climate change.
Big schemes, I would say were hampered by the public acceptance five years ago. But it's interesting to have seen a very clear change in mood that has occurred in the interim.