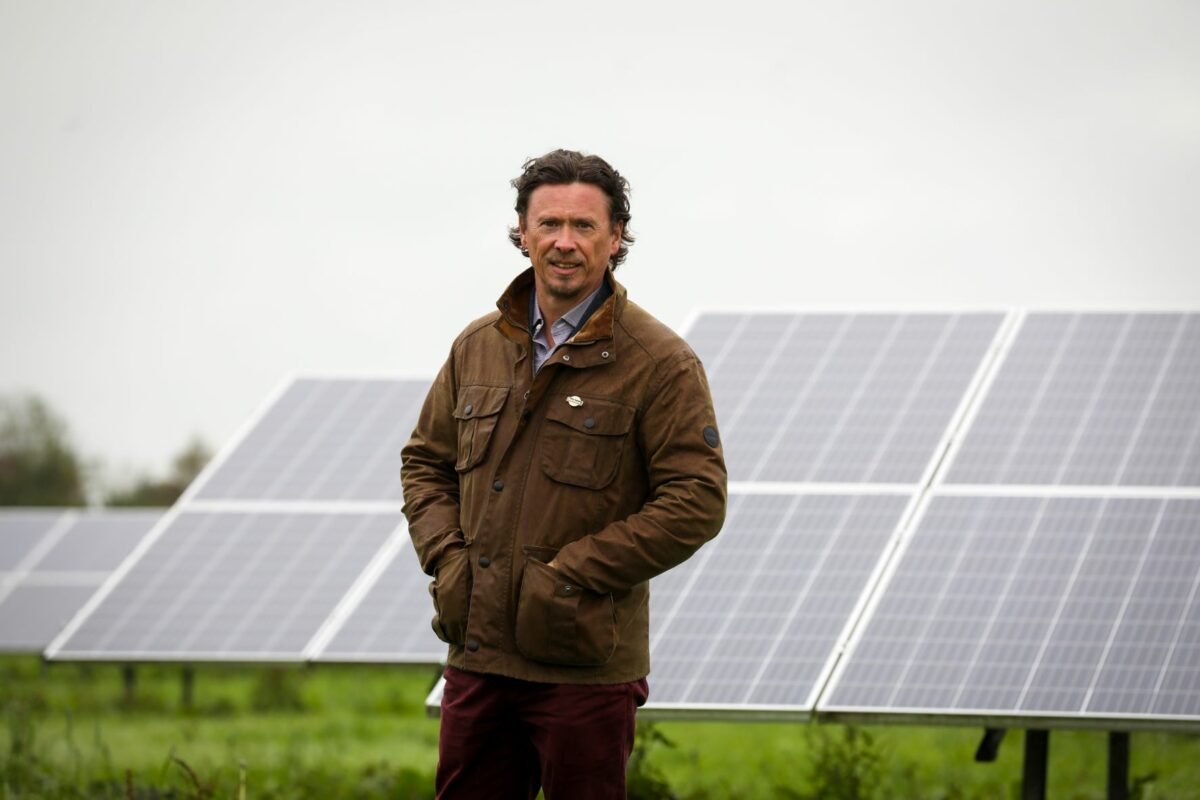 Ireland's Climate Action Bill that was passed last year aims to reduce 51% in emissions by 2030, thus giving way for renewable energy projects to increase in order to reduce the dependency on fossil fuel energy.
Strategic Power Projects has more than 1GW of solar in development stages currently, and around 1GW of battery storage facilities. Among those is the recent one in Swordlestown with a 125MW solar PV development plan.
Solar Power Portal sat down with Strategic Power Projects' managing director Paul Carson to discuss the utility scale market in Ireland, and the opportunities it presents.
What made Strategic Power Projects interested in entering the Irish solar market now?
Traditionally, the solar industry in Ireland started off in 2014. All of the indicators and government policy amongst other things were steering solar projects to be at around four or five megawatts, so all very, very small scale.
But very quickly the developers realised that it certainly wasn't financially viable to connect most of those projects. Some of them are okay just with the locations on the grid distribution system. But we did some analysis on economies of scale, the types of nodes on the network, the transmission network that would be suitable for large scale.
Our team has about 12-15 years of experience in land acquisition, planning, and also grid so we brought that expertise together, focused in on what we saw the market opportunity needing to be on the utility scale. So over the last few years in Ireland some developers have gone from 30MW to 50MW, but now increasingly, you're seeing other developers following what we are doing and going to 100MW plus.
What is the impact for developers with the Renewable Energy Support Scheme (RESS)?
Certainly it's encouraging and supportive. But I think that increasingly RESS has been seen by developers as a failsafe mechanism, if you like. There's a tremendous uplift in the interest in corporate PPAs in Ireland, I think it's following the lead in the GB market.
You'll find that developers are looking at both routes to market with RESS and corporate PPAs and especially given where energy prices are at the minute. Corporate PPAs could be actually more attractive to developers in Ireland over the next few years.
Does the high prices of energy help secure more corporate PPAs diverting to renewable projects?
There's demand from some very large corporates. There's a really strong demand for renewable power. Of course, there's a limited supply and we're finding that corporates actually want to have real renewable energy rather than virtual.
The interest is there in these large projects from corporates to secure the real renewable energy directly from projects. But I suppose that developers are cautious in this kind of interim period and so they're also running projects through RESS whilst, they negotiate corporate PPAs alongside.
What are the difficulties on working on projects between the Republic of Ireland and Northern Ireland especially given the difference in the projects capacity?
All projects have their difficulties. It really comes down to the location and the community that we are developing the projects with. But projects in the Republic of Ireland would all be of a larger scale in Northern Ireland. We do have difficulties with the planning system in Northern Ireland for large scale projects, and that there is no defined timeline of how long it should take for the local authorities to process planning applications.
So all of our attentions on large scale projects at the moment are in the Republic of Ireland. But we are hopeful that the planning system in Northern Ireland will change very quickly, because without a change in the process in Northern Ireland planning system, we will simply not meet our renewables targets by 2030.
Most of your projects in Ireland are located near Dublin, is there any intentions to develop farther away from the capital or is it more due to where most of the market currently is?
So it's a good point. We've actually bought our team new Sat Navs to get them away from Dublin. We have focused on Dublin because that's where the constraints are on the grid. So there's a tremendous demand around Dublin for electricity, particularly with the growth of data centres. So the power is needed close to Dublin.
And with solar and battery, it's obviously easier to develop close to the urban centres, rather than having wind farms there. So we are able to deliver a meaningful or significant contribution of renewable energy close to Dublin itself.
Of course we are looking at projects across onto the west coast as well. The other piece is the transmission charges. So once we're closer to Dublin, the annual costs are less as well.